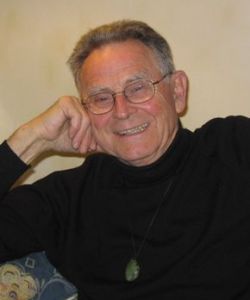 A friend and teacher of a vast number of people, Professor Bill Wilmott, died last week. Bill and Di Madgin, his wife, had played a key role in many organisations in our city. Bill was the son of missionary parents who spent much of his childhood living in China. He remained a friend of China until his death aged 90.
Bill was an outstanding teacher. His sociology lessons were legendary. He was Professor of Sociology when it was considered acceptable for university lecturers to have radical thoughts. Professor Kevin Clements from University of Otago gave a wonderful eulogy to Bill's leadership both at the University within his Department, and in our city, and country. Bill was a leader in the true sense of the word leadership.
I am a tech boy, and I came across Bill at WEA Summer Schools and lectures he gave regularly on a vast array of topics. He made sociology come alive and could make even the least interested person in the topic hang on every word coming out of his mouth.
As Bill's coffin was carried into the memorial chapel last week the song "Joe Hill" was played sung by Paul Robson. Here's a link to that marvellous rendition of a staple trade union song https://www.youtube.com/watch?v=n8Kxq9uFDes .
The other two songs at the funeral were by Leonard Cohen and Pet Seeger. Bill knew all three of the singers through his left-wing activities in North America.
Our sympathy to Di and Bill's family. This was a better city, and world, for Bill having been here.