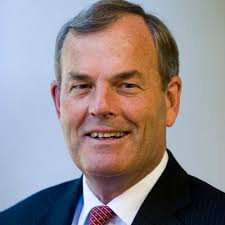 Denis finished 11 years as Principal at Papanui High School in Christchurch at the beginning of 2011.  Before that he was Principal for 6 years at Horowhenua College in Levin. He sees the high quality State education system in New Zealand as one of our real taonga. He is a regular at the Tuesday Club

With apologies to Robert Browning my talk could be called "home thoughts from Abroad"
I've had a reasonably long-standing love affair with France starting a million years ago when I played rugby over there for a couple of years. Since then I've been back often, including a full year there with my wife in 2016 and over the next 4 years I intend to bike the length of France. 
I've often looked back on New Zealand from over there and seen things a little differently; I suppose it's made me think about some of the good and not so good things about NZ and Christchurch. On Tuesday I'll talk about some of those French perspective observations; education, old age, food, cathedrals(!), the welfare state, bikes,rugby, housing, rugby,  etc etc.
My talk will not be too serious as there are some lastingly funny moments I'd love to share!