The Tuesday Club is sent to 1400 email addresses. One such address is Paul Gilberd of Auckland. One of Paul's grandparents died on Flight 901 which crashed on Mount Erebus 43 years ago. He has tirelessly worked with many of the surviving families to establish a site for a memorial to those who died that day.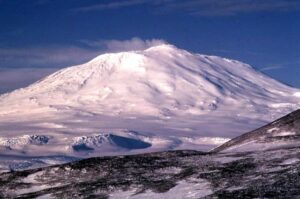 How well I remember hearing the news on RNZ at 9pm saying that a plane was late arriving back from Antarctica. We went outside to listen to see if we could hear the plane. There has been much debate about the memorial. The site was approved by the Community Board. The local Iwi endorsed the setting. Then this week a public meeting blew everything apart which must have been heart-breaking for the surviving families.
Here's Paul's version of the activities of the past couple of weeks:
On Local Democracy – Chaos, Erebus and Terror
This week Auckland's local Government has descended into the depths of chaos led by its new Mayor and a small fringe group of deep pocketed Parnell NIMBYs. The scene was set some time ago when, after 40 years of waiting, the Waitemata Local Board gave landowner's consent for the National Erebus Memorial to be placed in the Dove Myer Robinson Park in one of Auckland's most affluent central suburbs, Parnell.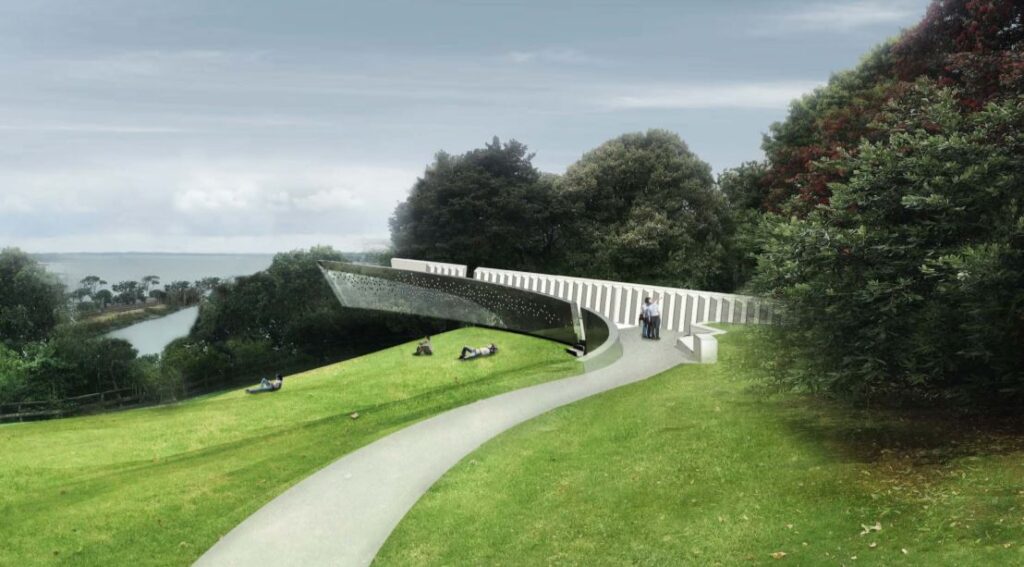 The decision set off a concerted array of misinformation, disinformation and social media trolling that would make even Medusa blush. Each time a lie was exposed, and then refuted, a new snarling and hideous talking head would appear with yet another spurious objection. One, on the record*, statement from the objectors' leaders sums up the best and most truthful objection they have – "we don't want our park to be a sad place when we are there for a glass of Chardonnay" (paraphrased).
Recent local body elections brought about several changes, a new Mayor and some new Councillors. And so the barrage of social media fuelled objection spilled from the online arena and into real life. At its second official meeting of the year the Waitemata Local Board held a public meeting on the 22nd of November. Seldom has a Local Board meeting been better attended. On the agenda the Erebus National Memorial and the landowner's consent.
The author lost his maternal grandfather on the flight, and was accompanied to the meeting by his family, and many other family members of both the people onboard flight 901 and those who were involved in the recovery operation. The opponents in the room and the spill over rooms were a very strange and unlikely collection of the super privileged and their lawyers and anti-mandate disinformation activists, there to 'save the tree'.
The nasty behaviour, and foul language that is usually a feature of online abuse, spewed forth in real life at this meeting. It was clear that lines had been crossed, and as active citizens, one feels for those who seek to deliver, in good faith, ongoing democratic due process when faced with such a barrage. Even some of the Councillors seemed confused on critical constitutional and democratic determinations, such as the rather significant difference on a matter such as this between a predisposition and a predetermination. How can a tiny group hold such illegitimate power and influence over an entirely legitimate process?
Then, in wades the mayor with a public OpEd. He sought to minimise the vitriol thrown at Erebus family members by protestors, calling it a 'squabble' ('Aucklanders want to make their own decisions about what is built in Auckland', 27 Nov. 2022). Meanwhile over the past two years there has been a frenzy of online abuse from protestors, which has spewed into real life in the form of physical stalking, letters hand-delivered to the homes of Erebus family members, threats. At the meeting of the Waitematā Local Board on 22 November 2022, protestors heckled and laughed at Erebus family members; one protestor in her formal speech even threatened abuse and violence towards "not just the Board, but the structure itself and the families that visit it" if the Board decides with which she does not agree.
Such behaviour is disturbing and an assault on democracy. Wayne Brown peddled many false narratives in his op-ed. The Memorial site is not Wellington dictating to Auckland. The Waitematā Local Board made its decision in 2020. Mana whenua of the Memorial site, Ngāti Whātua Orākei, have been steadfastly supportive, generously hosting us at their Marae on 28 Nov 2022, the 43rd anniversary of the crash. A significant majority of the passengers and crew on the flight were from Auckland. The Ministry of Culture and Heritage has been working with hundreds of family members from 144 families who are supportive of the Memorial being in the Parnell Rose Gardens. Only 0.003% of Waitematā residents lodged an objection to the site. The Memorial's footprint will impact only 95m2 of a 55,000m2 public park. There are already over 20 memorials in this park, several them already embraced and overgrown by the beautiful pōhutakawa, which will not be harmed—it never was going to be.
Wayne Brown campaigned on taking advice not from independent experts, but from his friends. That should cause disquiet amongst those who care about democracy in local government.
In the beginning of the universe there was Chaos, the formless abyss from which the form of the universe emerged. We the Erebus whanau dare to hope that from this Chaos some peace and reconciliation can emerge. For many of us closure is best represented by a quiet elevated place to reflect on the lives of those we lost, a place where all their names are together again, as they were when they took off, as they were when they died. As the late Sir Edmond Hillary said, at the 25th Anniversary when he read Bill Manhire's poem:
Erebus Voices
The Mountain
I am here beside my brother, Terror.
I am the place of human error.
I am beauty and cloud, and I am sorrow;
I am tears which you will weep tomorrow.
I am the sky and the exhausting gale.
I am the place of ice. I am the debris trail.
And I am still a hand, a fingertip, a ring.
I am what there is no forgetting.
I am the one with truly broken heart.
I watched them fall, and freeze, and break apart.
The Dead
We fell.
Yet we were loved and we are lifted.
We froze.
Yet we were loved and we are warm.
We broke apart.
Yet we are here and we are whole.
Mount Erebus and Mount Terror are side by side, named in 1840 by Captain Ross who was aboard two ships of the same names, on a scientific mission to sail to the Southern Magnetic Pole.

As Captain Ross sailed into McMurdo Sound that day Erebus was erupting, it was an environment of ice, and fire and rock, white and red and black. in 1979 it was snow and blood and debris, chaos and Terror and Erebus. Now after 43 years we seek truth, and love, and peace.

Yet still, we wait.
References: