In Spinoff this week there was a really honest and in places, raw, interview with Rob Campbell. Trade unionist, turned company director. The interview traced his really interesting life through to today.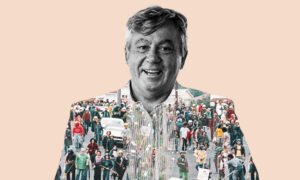 One issue fascinated me. Rob was encouraged by the leaders in the Trade Union movement to move into Board rooms. When he did that he was written off as a traitor to the working-class cause. It made me reflect on being harpooned by various "left" leaders who wrote me off because I associated with people they saw as "right wingers".
I applaud Rob Campbell and his retaining his ethics. Just because somebody has gone on another path does not make them a traitor. The wise heads in the union movement could see somebody with enormous ability who could promote the cause in new places. He has proven them wrong and the "give us Barabbas" mob have all been forgotten.
The people Rob is now working with in South Auckland are the real people and he will add huge value to their struggle.
Here's the article: https://thespinoff.co.nz/business/13–03-2021/the-rob-campbell-paradox-corporate-juggernaut-with-working-class-heart/.