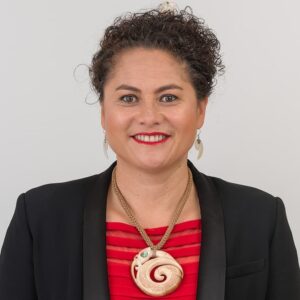 I have written many times about how hard it is to survive within a political party. This week Louisa Wall called it quits in parliament. The Labour Party were largely silent in commenting about her.
She is this generation's John A Lee, the architect of State Housing who had the audacity to criticise the Labour Prime Minister, Michael Joseph Savage. He was tossed unceremoniously out of the Party and a great visionary and dreamer was lost for the Party and the country.
Maybe Louisa Wall was hard to work with. So what? The "this-is-the-way-we-think" mentality of political parties stifles proper debate. The Labour Party has become increasingly a bunch of patsies who stifle debate and squash scrutiny. If the National Party was in the same position as Labour, they would be behaving in the same manner. This is the modus operendi of political parties.
One favourite story I have of Winston Churchill was when he was taking a new MP through the House of Parliament. The MP stood there and pointed to the seats across the chamber. He said, "so that's the enemy". "Oh, no" replied Churchill, "that's the opposition. The enemy are in behind you". That's politics.
In this article in Newsroom https://www.newsroom.co.nz/louisa-walls-departure-a-loss-for-mp-independence?utm_source=Friends+of+the+Newsroom&utm_campaign=18da48f383-Daily+Briefing+30.03.2022&utm_medium=email&utm_term=0_71de5c4b35-18da48f383-97862399 they wrote:
But contrary to Ardern's claims of an abundance of talent within Cabinet, it isn't hard to imagine Wall as a superior replacement to several ministers past and present.
It is also an interesting thought experiment to wonder how Wall might have fared in a pre-MMP environment, with electorate MPs more emboldened to go against their party on significant issues.
In recent years, one of Parliament's more effective select committees has been foreign affairs, defence and trade, where Wall's willingness to ask tough questions has seemingly earned the respect of National MPs who may have otherwise been tempted towards gamesmanship.
While the advent of MMP has had many benefits, it has concentrated parties' power at a central level while leaving us with no end of sycophantic politicians – of all stripes – willing to ask patsies and defend their boss's screw-ups to the dying end.
As one of the MPs willing to speak out when warranted prepares to leave Parliament, we are all the poorer for it.
Here's a couple of other reports on Louisa Wall:
Louisa Wall achieved a lot in politics, but sometimes forgot it was a team sport | Stuff.co.nz
https://www.nzherald.co.nz/nz/labour-mp-louisa-wall-resigns-after-14-years-in-parliament/SK6MRV6VV7GKROYDFDYNEGQTYQ/