This week we will consider the appointment of the party hack appointed to run the mayors' life and return to the issues raised by the 3 "tight" councillors when they arranged a meeting with the CEO of CCC before the election (this is a seperate post). We have particularly focused on the potential rating level which might be set next year. The discussions have been held in secret to date. However, the council Chief Financial Officer, in an email to elected reps, attempted to silence any public debate over rate levels during the week. Is this the restore confidence in the Council which the mayor promoted during the election campaign?
Mayor's office:
Last week the Press reported the appointment of Boyd Becker, a National Party hack, to the mayor's office. It is obvious that this person, with no knowledge of local government or its processes, is in the most powerful position to advise the mayor.
The mayor's office has the following people working in it:
Head of the Office of the Mayor and Chief Executive
Principal Mayoral Advisor
Principal Policy Advisor
Executive Assistant to the Mayor and Team leader business support
Mayoral Support Coordinator
Executive Assistant to the Deputy Mayor
This number has grown from 3 permanent staff and 1 contractor 20 years ago.
Here's what the Press reported: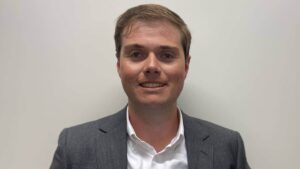 A former National Party worker heavily involved in Christchurch mayor Phil Mauger's election campaign has joined his office as an adviser.
Boyd Becker started work at the city council on Monday as a principal adviser to Mauger on a three-year, fixed-term contract.
The council would not disclose Becker's salary, saying it was a private matter.
Becker will occupy a desk outside Mauger's office and, according to the job description, provide advice to the mayor on council agendas, reports and briefings.
https://www.stuff.co.nz/the-press/news/130470916/christchurch-mayors-campaign-worker-joins-his-office-as-an-adviser