Quentin Wilson attends the Tuesday Club, and he prints books. Brave man.  Recently he wrote to me with the news that he is about to publish a book about Big Norm. I can't wait to read it. When it's published, we might invite Denis Welch to speak to us. Here's the blurb about the book: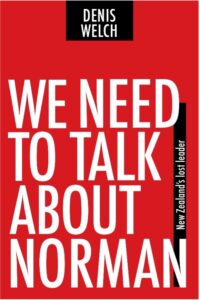 We Need to Talk about Norman
New Zealand's Lost Leader
Denis Welch
Published by Quentin Wilson Publishing, 14 June 2023, RRP $39.99
Denis Welch examines the promise of Norman Kirk's leadership and why now is the time to explore further the social contract that is central to liberal democracy.
Why do we need to talk about Norman?
Because although Norman Kirk was prime minister for barely 21 months some 50 years ago, he still speaks to us. His belief in the state as a force for good and his style of leadership could and should be powerful guides for politics in the 21st century.
Kirk was not a supporter of the neoliberalist ideology that has given us widening inequality, rising poverty and the virtual obliteration from public debate and policy-making of the workers who create this country's wealth.
His idea of a healthy country was, famously, one whose citizens could realistically expect to find "someone to love, somewhere to live, somewhere to work and something to hope for".
But the social contract central to politics in his day has been broken, and state and society are now run almost exclusively on business lines.
This book, by veteran journalist and political commentator Denis Welch, is aimed at recovering what Norman Kirk stood for – a sense of government with a clear moral purpose, in which there is daylight between public service and the commercial world.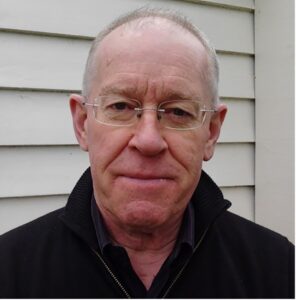 Denis Welch was born in Masterton in 1946, and attended Wairarapa College and got his first job with the Wairarapa Times-Age. He has worked as a journalist most of his life, first for newspapers (including The Times of Zambia and The Times of London), then magazines.
He was with the Listener for many years, notably as a political columnist during the 1980s but also at various times as deputy editor (twice), arts & books editor and writer of hundreds of feature articles about everything from sensational crime to spreadable butter. He was also the magazine's Wellington theatre critic through the 1990s.
His interest in politics led to two attempts to be elected to Parliament, first for the Values Party and then for the Greens. He has had three books published so far – a novel, Human Remains; a biography of Helen Clark; and a collection of poetry, Childwood.
Denis Welch is a long-time lover of Wellington, where he lives with his wife, Robin Cohen. He works as a news bulletin editor for RNZ, writes poems and has been known to sing in the shower. His affection for the pop music of the late 1950s and 1960s remains undimmed with the passing years.
For media queries, extracts and interviews, please contact publicist Karen McKenzie, 027 693 9044, karen_m@xtra.co.nz, www.lighthousepr.co.nz