Patrick O'Connor writes… (Sorry no video this week at presenters request!)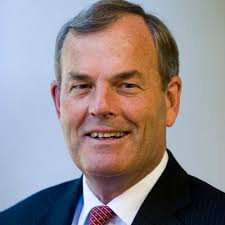 Prominent former Papanui High School Principal , current education consultant , regular Tuesday Club attendee and indeed contemporary Francophile, Dennis Pyatt , proved to be a popular guest at last Tuesday's gathering .
His topic broadly " Thoughts from Abroad " focused on Dennis's experience living , working , travelling and playing rugby in the land of " liberty , equality and fraternity " Dennis's plan is to , with others , cycle the length of France.
Dennis's contribution was a salient commentary on French culture , education , sport , traffic management , socio-politics , the manners and courtesy of the nation's people and their famed culinary virtues.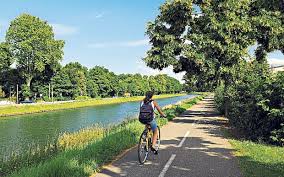 The writer, who has himself lived in France for a year , teaching , working on the vendange " grape harvest " and toiling on a family vegetable farm can vouch for Dennis's fine and extremely detailed grasp of " Culture Franco "
Dennis's delivery frequently compared France to New Zealand . For example as a former principle off a co–ed school and strong advocate of same , he said " I didn't see one single sex school in France" " Nor did I see a school uniform "
A fine suggestion worthy of consideration I thought by our Road management people was the French practice of cycling traffic travelling in the opposite direction to vehicular traffic greatly enhancing safety for all road users.
Anecdotes , frequently amusing and occasionally risque , peppered Dennis's presentation and in the style and tradition of the Tuesday club his words were open , informative , sometimes challenging , humourous , articulately conveyed and always honest .
An outrageous piece was Dennis's declaration , mid a personal rugby tale , about the ( lack of ) intellect of "props " in the scrum .!! — obviously as opposed to " locks " also in the scrum , and the position Dennis played !!
This writer having played prop in his playing days challenged Mr Pyatt privately that this was blatant " propism " — an assertion the speaker typically dispatched with the humour it deserved . A good night !! .