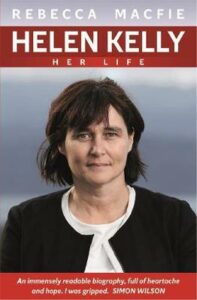 I'm a friend of Rebecca Macfie. She is a superb journalist. We are lucky to have her living in this country. She has written a book about one of New Zealand's great union leaders, Helen Kelly. Sadly, Helen died young of cancer. She would have made a wonderful Labour Prime Minister.
There have been many excellent book reviews about this book but I liked this one by Findlay MacDonald the best. Here it is: https://www.newsroom.co.nz/book-of-the-week-helen-kelly-prime-minister.
When it was decided to print the book on Helen Kelly in China the Communist Party censors decided that it was not possible. For reasons which the publisher cannot understand. It is ironical that both of Helen's parents were at one stage members of the Communist Party.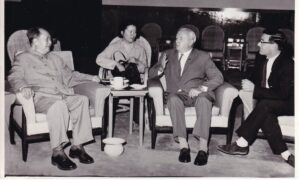 Here is a picture of Helen's father, Pat Kelly (the man with the black hair on the far right), meeting with Chairman Mao:
This sort of call by the Communist Party in Beijing is precisely why people are increasingly distrustful of this regime.
Here's the story: https://thespinoff.co.nz/books/14-05-2021/chinese-censors-block-publication-of-nz-union-leader-helen-kellys-story/.