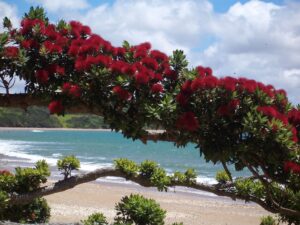 It's the time of the year when we pause and reflect on what has happened to us here in Christchurch New Zealand and the world. We have had an election which has produced a new mayor and councillors and regional councillors.
I remember what it was like when I was first elected. CCC was a high performing council with an amazing mayor. New councillors were looked after and assisted to understand local government. There was an accountable executive led by an amazing public servant.
Even with this supportive institutional structure and assistance from fellow councillors I struggled for 18 months. It seemed a complete mystery to me how things actually happened. Slowly but surely, with time, things started to make sense. Similar items came around a second or third time. The "ah ha" moment clicked in as things made sense.
Then I met key people around the city. Many of them cared way beyond their personal interests. They were committed to the city and their hope that it thrived. There were also self-interested people at both the council table and some who appeared before us. You became wary of them. Some of them are still around. Everything wasn't perfect by any means.
At the council table when it was our turn to speak in a debate, and there was often vigorous and intense debate, we stood to address the chamber. We had a time limit of 3 minutes. We could be awarded another minute at the discretion of the mayor. (We did not sit on our chuffs as they do now. We stood, as you should in a proper debate.) If somebody needed to speak for more than 4 minutes, it was put to a vote for the whole council to decide. There was no typing up notes to put on Facebook pages during the meeting as happens now.
What worried me as I presented this week was who is mentoring the new councillors. My observation is that the mayor is struggling big time. He appears to be way out of his depth.
Phil is a really nice guy. Easy to like. Fun to have a drink with. However, his business experience has been that he has worked for one family business all his life. Phil ran the business under the iron fist of his father, who was a good friend of mine. Warner set up the systems and was an incredibly smart and financially successful businessman, and a good bloke.
Phil has now ended up heading one of the most complex businesses in town. He appears often to simply have no idea what he should be doing. This makes him extremely vulnerable. He depends on a small number of people who have not got the level of experience, or competence, that was at CCC when I joined. This places him his new councillors, and the city, in a very vulnerable place.
The council must address issues like the declining public support for CCC. As well the staff surveys have joined the public dissatisfaction. They are both heading through the floor. Rebuilding confidence will require change and a level of leadership which at present appears lacking
It seems it is possible to promise one thing during an election campaign and reneg as soon as is possible – rates, assets and confidence… We need leadership and a team working together for our city and Banks Peninsula, and I can not see it yet. Read the next article!
Last week we had a glitch with our postings. For some reason many people could not read what was on the page. Here is a link to the page if you wish to read what we wrote last week and couldn't get the link https://tuesdayclub.nz/latest-news/