While I am writing about PR spin, I found it entertaining this week when the CDHB announced that they had received approval from the Ministry of Health and the Minister of Health for their latest budget.
Here's what was reported in the Press:
Canterbury District Health Board's (CDHB) annual plan 2021/22, published online on Thursday, has budgeted for a deficit of $149m, down from $176m in the previous year, with a target of reaching a surplus of $920,000 in 2024/25.
It was further reported:
Board chairman Sir John Hansen​ said it was the first plan to be approved by the ministers of health and finance in four years, which showed the organisation was "moving in the right direction".
"For the last three years our annual plan has not been approved, not because of the clinical or any other content but simply because of the disquiet with our financial performance and its unsustainability."
The plan includes service changes but cautions they will "require further consideration and discussion with staff, providers, the board and the Ministry of Health as they are developed" and "not all anticipated changes will progress".
Of course, MOH and the Minister had to approve the plan. They have treated CDHB so badly they couldn't do anything but approve this one. It was interesting to note what Michael Gousmett had to say about the plan:
It's very nice to have the numbers, but the reality is I don't think that will be sustainable at all.
I'd say that Michael can have great confidence in his comments if we consider the performance of budget against actual over the past few years. They were:
During the 2019/20 financial year the Canterbury health board recorded a deficit of $243m against a budgeted $180m deficit.
In the previous year it recorded a deficit of $177m against a budgeted $98m deficit.
That's mainly because the CDH is funded wrong. David Meates spoke as clear as a bell informing us all about this. The board then pushed the old executive to the point where most of them resigned. GPs around the district have mostly ceased cooperating with the CDHB management. That's why the ER is full.
I invite any of the board members who were courageous enough to vote against this budget to write something for the Tuesday Club to inform us just what happened behind closed doors.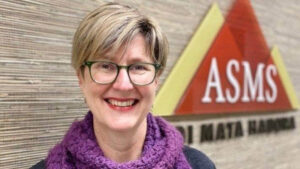 I'll leave the final comments to be made by Association of Salaried Medical Specialists' (ASMS) director Sarah Dalton who said:
a move to make savings from a health service under massive strain, in the midst of a pandemic, was "monstrous".
"Actually there isn't significant mismanagement of funds. I'm sure there are some areas where savings could be made, but that doesn't relate to clinical provision of care, so no, it's monstrous."