I have had a deep and rewarding friendship with many people in our Pacific Island community. I grieve on a regular basis at the early death of a particularly good friend, Rev Lapana Faletolu. Lapana and I shared so many good times and did so much together. His death was a massive blow to his community, and to me personally.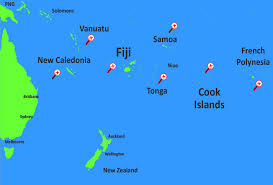 I fear how the Pacific is being used by the Chinese government as part of their world-wide grasp for power. Financially stretched Pacific Island countries are being offered attractive deals by the Chinese Government and they are having Ports build. Airports built. Whatever needs to be done. Generally, with Chinese labour and materials. When the Governments of the future in the Pacific inevitably fault on their loans the Chinese will then end up owning large parts of our neighbours. We should not be sitting back and watching.
Our Government has to look after our Pacific neighbours. I have already been impressed with some of the announcements by Nanaia Mahuta on a number of topics. Here is what she said to Newsroom in this article last week on the Pacific. I think her comments were fantastic:
"What I'm concerned about is that the Pacific not be used in a pawn in anybody else's interests. The Pacific has as challenge of its own during this time and it's important that those who are interested in the resilience of the Pacific that we continue to work alongside them as partners and that we continue to acknowledge actually that in this Covid context there are significant challenges right now that must be observed in terms of the vaccination roll-out, the health and wellbeing of their population. But long term it's actually the impact of climate change and how that will irreversibly impact on the quality of life across the Pacific going forward."
Finally, here's an article from the Chatham House international affairs think tank about what is happening in the Pacific. Have a read.
China's Southern Africa Debt Deals Reveal a Wider Plan | Chatham House – International Affairs Think Tank