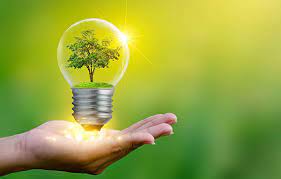 I read an article on how countries around the world are addressing the international challenge of Global Warming. It made me wonder about NZ and, closer to home, Christchurch. What are we doing that is different? When I read the reports of the, quite frankly, imbecilic debates at the Council over cycleways it makes me think it's time for a few of those "Ned Ludd" types to move on.
No city in New Zealand calls for an extensive network of cycleways quite like Christchurch. We are flat and we could do our bit individually for Global Warming. I can only assume the critics of cycleways are just objecting for publicity purposes. There is no logic to their arguments.
Has our council got an energy plan? If so let us know what it is. If not. Why not?
Germany has just announced a range of measures to cut its usage of Russian gas, oil, and coal by two-thirds by the end of the year, including increasing the use of heat pumps, big new solar and wind generation plans and plans to urgently build LNG terminals. The European Union also has a plan, including the installation of five million heat pumps over the next five years.
The International Energy Agency released a 10 point plan to reduce oil demand by 2.7m barrels of oil per day, including:
Reduce speed limits on highways by at least 10 km/h
Work from home up to three days a week where possible
Car-free Sundays in cities
Make the use of public transport cheaper and incentivise micro mobility, walking and cycling
Alternate private car access to roads in large cities
Increase car sharing and adopt practices to reduce fuel use
Promote efficient driving for freight trucks and delivery of goods
Using high-speed and night trains instead of planes where possible
Avoid business air travel where alternative options exist
Reinforce the adoption of electric and more efficient vehicles
So where is Aotearoa-NZ's climate emergency plan? And what would it look like? And how could it be a just transition?
Rod Oram: Complacency, Vested Interests, Inertia and a Lack of Political Will Slow Renewable Energy Progress | Newsroom