I was due to have a meeting with a senior public servant this week. It didn't happen for a variety of reasons. I was staggered when I discussed when we could next catch up with his wonderful pa that his diary was booked weeks in advance.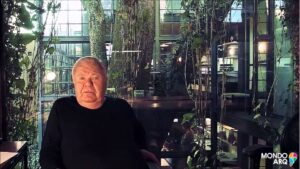 This made me think about when I was told after I had finished as Mayor that my diary had been recorded carefully for three months. In that time I had averaged between 90 and 120 hours per week booked. No wonder I was burned out when I finished. This cancelled meeting got me thinking. It made me remember when I was visited by the Mayor of Curitiba, Jamie Lerner.
I asked this amazing man how he kept his creative spirits flourishing. He said it was easy. He had built a tree house and every morning he went to there to think, to read, and to sit down with others who could assist what he was wanting to think about. In the afternoon he went to the meetings his bureaucracy wanted him to attend.
I loved this idea and asked the CCC CEO at the time if we had somewhere I could create a tree house. He laughed at me and the idea died right there. How I regret not pursuing this creative solution. We allow little time for our leaders to sit and reflect. How often we tie them down with pointless meetings which could easily be performed by bureaucracies if they were operating properly.
Next week I'm going to write a bit about Jamie. Even now his ideas are way ahead of where we are, even after we had a chance to rebuild a different City post quakes.
I watched a Financial Times talk in March with Yuval Noah Harari, the author of "Sapiens"; a seminal book in my life. Harari is a complex creature who challenges and turns ideas and many common thoughts on their head.
One idea which he promotes later in the interview below is "we need to give our minds a break. To detoxify it. To let it go."
Maybe this is a lesson for all of our political and business leaders. Give your minds a rest. Stop going to everything. Just concentrate on the fact that you are in the role you are in for a brief period. Make it productive. Productivity is not reflected in the number of hours you are on duty.
Find yourself a tree house somewhere…