Thanks to Bernard Hickey's newsletter, Kaka, here is an excellent summary of the decision announced by the Prime Minister this week: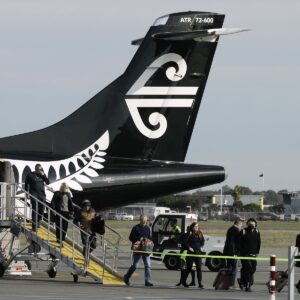 The New Zealand border will reopen to vaccinated Kiwis and other current eligible travellers from Australia at 11.59pm on 27 February;
It will open to vaccinated New Zealanders and to the same groups from the rest of the world only two weeks later on 13 March (the previous schedule was for an April 30 start for these groups);
The self-isolation requirements for travellers will mirror the way contacts of cases in New Zealand self-isolate, which means a current requirement of 10 days, but that will drop to 7 days after a move to phase two of the pandemic plan;
All arrivals will be provided three rapid antigen tests at the airport, one for use on day 0/1, and one for use on day 5/6, with one extra for backup; and
Unvaccinated New Zealanders will continue to need to go through MIQ.
Here is more detail of the schedule from the announcement:
STEP 1 From 11.59pm, Sunday 27 February 2022
Reopen to New Zealanders and other eligible travellers under current border settings (e.g. people with border exceptions) from Australia
STEP 2 From 11:59 pm, Sunday 13 March 2022
Reopen to New Zealanders and other eligible travellers under current border settings from the rest of the world
Open to skilled workers earning at least 1.5 times the median wage
Open to Working Holiday Scheme visas
STEP 3 From 11:59 pm, Tuesday 12 April 2022
Open to current offshore temporary visa holders, who can still meet the relevant visa requirements
Open to up to 5000 international students for semester two
Further class exceptions for critical workforces that do not meet the 1.5 times the median wage test will be considered
STEP 4 By July 2022
Open to anyone from Australia
Open for visa-waiver travel
The Accredited Employer Work Visa will open, meaning the skilled and health worker border exception can be phased out
STEP 5 October 2022
Border fully reopens to visitors from anywhere in the world, and all visa categories fully reopen.
Hipkins and Faa'foi also said the planned reopening to visa-free tourists was also likely to be brought forward, with July being the latest date we anticipate this happening.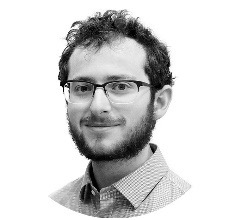 I thought it was well worth printing an article from Newsroom on Friday by Marc Daalder about what it is like being in MIQ. He's there in our fine, wet, city:
Depending on who you ask, MIQ is either a North Korea-style prison that keeps Kiwis locked out of their home country or the only thing keeping hordes of Omicron-infected New Zealanders abroad at bay. I'm in MIQ right now and I can tell you that neither is true. It's no cakewalk, but it's not a prison either. The past week has seen the debate over MIQ spiral out of control, with callous invective from a minority of hardliners on both sides of the border that doesn't represent the views of the vast majority of Kiwis. The Government's five-step plan to reopen the country, announced on Thursday, may go some way towards soothing aggrieved partisans. But we shouldn't be surprised to see more divisive flare-ups as New Zealand moves into the most challenging phase of the pandemic yet.
 
PS. Over eight nights in MIQ so far, I've received eight pieces of cake. So maybe it's a little bit of a cakewalk.