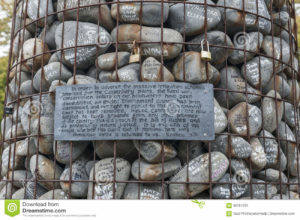 Are we truly committed to democratic representation around the Council table? Many seem to want more of 'their' people around that table. Is this the same as representation?
Concerns about water quality and the environment were obvious in ECan voting in this election, mostly in the city, but it should be noted that South Canterbury has also elected a strong environmental candidate.
Remember South Canterbury were given an extra seat at ECan table by the Local Government Commission, some feared it would be 'another farmer' but this is far from the case – another urban area Timaru City let their voice be heard.
Sam Mahon threatened to leave the cairn in Cathedral Square because he didn't support two candidates in South Canterbury and I have heard mutterings about ECan continuing to be non democratic. They believed that 29% underrepresented was OK but not vice versa.
Disagreeing with a decision is not the same as being an undemocratic decision. Personally I hope that Cairn is removed soon 🙂
For me representation is about having voices around the table who reflect the diversity of our communities. It is their job to listen to the information and making the best decisions they can on our behalf.
We as a community have a role in pushing for change, and electing people who reflect the diversity of our community.
Rosemary Neave