Last week I said that I would try to show what zero rates over the next three years would mean.
Firstly, a lesson on what makes up rates.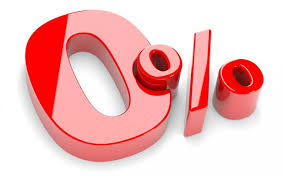 A City Council spends money with operating costs and capital expenditure. Operating costs include mowing lawns, running libraries, swimming pools etc. Capital costs include building new libraries, roads, footpaths, cycle lanes, drains etc.
If CCC wants to increase expenditure in operating costs (say maintaining a new park) then every $4.5m of additional expenditure add 1% to the rates. If CCC has new capital costs (say building a new swimming pool) then each $50m of expenditure adds 1% to rates.
In the Newstalk ZB debate in the past week Darryl Park highlighted that he would remove the expenditure on cycleways in 2022 which totalled, I think, $80m. That was the gross figure for expenditure. The New Zealand Transport Agency (NZTA) pays a 51% subsidy on cycleways. So, the net figure of expenditure is $39m. That expenditure would actually reduce rates by about .78%.
My concern about figures being bandied about like this is it confuses people into believing something which is just incorrect. People would have been given the impression that Darryl was well on the way to achieving his $100m saving; and well on his way to achieving his zero rates target. Actually, he wasn't even part way there. This is a classic example of picking something perceived as unpopular by a candidate, or his advisor, cycleways; and adding it to another number dreamed up somewhere, like $100m savings, and demonstrating that they can achieve the savings they say are possible.
All they successfully demonstrated is that they don't understand how CCC arrives at its budget.
I've wondered how we could achieve zero rates. Here's what we would have to do to achieve that goal, described quite correctly by former Mayor Bob Parker "probably just about impossible" but a "great target". Who wouldn't think it was a great target? It would be great for us all. But, I agree, it's impossible. Here's why:
How we could start on the journey to achieve zero rates over the next three years:
Capital expenditure reduction of $250m to achieve 5% rates decrease:
No new swimming pools and libraries $50m saved (approx.)
No new cycleways
Don't do the stadium (that would achieve it in one foul swoop)
Hugely reduce amount spent on new roads (remove $50m)
Hugely reduce amount spent on footpaths (remove $30m)
Hugely reduce amount spent on water pipes and water infrastructure
Don't build the Performing Arts Centre
Operating expenditure to achieve the balance of reductions to achieve zero rates:
Close small libraries (around $500Kpa)
Close all small libraries on Sunday ( around $150K0
Reduce hours of Turanga (this costs $9 -$10m pa)
Charge for library books
Charge for schools use of public sports fields
Reduce the maintenance of parks (this costs $8m pa)
By not building Hornby/Linwood pools save $3m pa
Remove grants to community groups $7m pa
Reduce maintenance on roads (cost approx. $24m pa)
Charge for water (current cost $66m pa)
Stop dredging the Avon and Heathcote Rivers
These are costs which I have come up with off the top of my head. It is extremely difficult to come up with $250m of capital expenditure and the balance of the savings from operating expenditure through zero rates. The real expenditure at CCC costing massive money are roads, footpath, parks, and piping maintenance. If we stop doing this our City slips behind others. It will cease being a 21st Century City and become another backwater.
The issue is that we have had a disaster in this City and CCC expenditure has evolved over the years. Whilst we complain about rates increases, and a slogan like "no rates increases" rings a bell, in essence it's really difficult to achieve. That's why for 15 years I sat with fellow Councillors, 6 years as a Councillor and 9 years as Mayor, anguishing over what we could cut and what we had to charge to meet the increasing demands of ratepayers.
It's no different now and slogans won't solve the challenge!