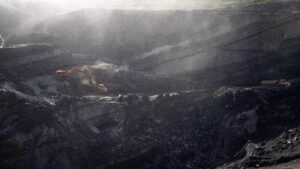 I sat with two friends last week discussing issues about our economy and South Island politics in general. One said "why doesn't the Government ban coal usage by a certain date, and, until that date continues to mine in New Zealand". I hadn't realised that we were importing coal. But here are some statistics:
Newly released data shows close to 1.1 million tonnes of coal was imported into New Zealand last year.
That's higher than the total of coal imports for 2017 and 2018 combined.
It's also the most coal shipped into New Zealand in any year since 2006, according to new data from the Ministry of Business, Innovation and Employment (MBIE).
It's a fair question. If we need to phase out coal, which I totally support, why are we denying New Zealanders the opportunity of jobs by using our own coal? Is it a different grade that we are importing https://www.stuff.co.nz/environment/climate-news/300330306/new-zealands-use-of-coal-for-electricity-generation-surges.