Here's another contribution from Steven Moe. This guy doesn't seem to sleep. Steven wrote an article for Spinoff recently where he focused on a growing sub-set of business in Christchurch.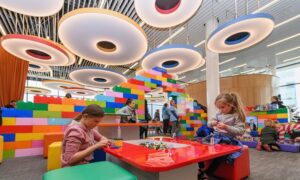 Christchurch now has a thriving start up ecosystem. Co-working spaces are packed with entrepreneurs, as is the weekly "Coffee & Jam" session run each Tuesday by Ministry of Awesome where two people (often entrepreneurs) present what they are doing. Canterbury has the second largest tech sector in New Zealand with 15,000 employed. The annual Canterbury Tech summit attracts a crowd of 700 and is regularly oversubscribed.
People are also very accessible and willing to help others in Christchurch, and this is boosted by the networks being in closer proximity than in a larger city such as Auckland. Provided you look to add value to conversations and are willing to give to others you are welcomed in. This is in contrast to Sydney, Tokyo and London where I have also lived, and is counter to the outdated perception that Christchurch relies on 'old boy's networks. Yes, they exist, but they are less important than before.
Here's the article. Thanks for this Steven.