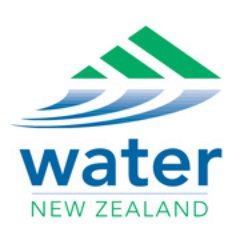 WaterNZ are running a "soft soaping" campaign to show how important the water reforms being promoted by the Government are. They will be reinforcing the fact that they have the solution to water issues. The media are playing their part by exposing every water problem this side of the black stump. Despite the fact that Minister Mahuta has shown great leadership in Cabinet, she has Local Government's water issues badly wrong. She is singing from the song sheet sponsored by WaterNZ.
I know Wellington has neglected its water system for some time. That's what happens when mostly right-wing Councillors vote for zero or excessively low rates. That happened this very week at CCC table. Stupid chants like "we don't agree with the rates level" whilst offering no sensible suggestions for how to reduce these rates. The sort of Councillors who vote this way were what I have always referred to as "talkback radio nutters". Basic infrastructure gets neglected.
So, read the article below and put on the lens of questioning WaterNZ's commentary. Of course, things are bad. However, the Government is proposing to radically change the water systems and put them all into the hands of a few agencies. This is a fundamental error. One day an incoming Government could amalgamate these bodies and privatise them. Just think about what has happened in Texas with their power systems outside public control and think that this could happen to our water systems in the future.
I have deep concerns about those who are promoting water issues in New Zealand.
There is a fundamental debate which has to have public engagement, and Local Government needs to lead it. The Canterbury Councils have hired one of the big accounting practices to assist with their arguments. That is also a mistake. The management of water should be led by engineers. Not accountants.
Here's the article:https://www.newsroom.co.nz/of-geysers-sinkholes-sewage-and-depreciation
Last time I got involved in challenging WaterNZ two years ago it cost me $23K in legal costs in a defamation case. I might need support this time….