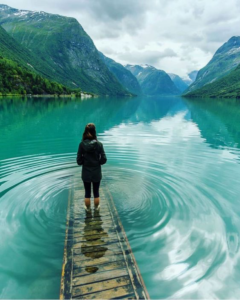 It was interesting to note that the Government has agreed to support Hawkes Bay Councils as they struggle to address their self-inflicted problems with their water supplies. The whole issue with water and Central Government interfering around New Zealand was brought about because the Hastings City Council was negligent with its maintenance schedule with one of the water bores. This led to mass illness and the intervention of Central Government (something dreaded by Local Government as this sort of exercise is often handled badly).
Central Government has recently announced that it will be supporting the Hawkes Bay Councils to find a solution to their water challenges. Here's the Press release from the Councils https://www.napier.govt.nz/home/article/1329/hawkes-bay-councils-welcome-governments-support-for-three-waters-review?t=featured&s=1.
My question is…why the hell is the party which caused all the trouble being supported and, in this City, we are just being beaten up? Where's the fairness in that? Is our relationship so bad with Central Government that we don't get any support for much at all? How can we remedy this?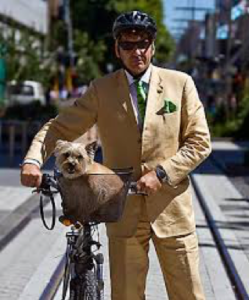 In Thursday's Press it was reported that the Ministry of Health is being tough on Christchurch, again, this time over water. Normally it's over the CDHB. Here's a link to that article https://www.stuff.co.nz/the-press/news/119289323/new-christchurch-drinking-water-plan-not-yet-good-enough-for-strict-national-standards. What I would like the Press to do is chase up who are the four "assessors" who raised what they found as unacceptable? Are they genuinely independent, or are the lackies of the Ministry? Let us see what is on the list. If CCC wishes to supply me with the list I will publish it.
What worries me more is that I feel the need to support a public servant I have huge regard for, Alastair Humphrey. He's the person you see biking through Christchurch with his three-legged dog in the front basket of his bike. He's our Medical Officer of Health; and a bloody good public health doctor. I admire Alastair as he is fearless and fair. He says it as he sees it. He is not in favour of chlorination of our water; and has said so. That puts him on a pedestal in the minds of the bulk of people in this City.
Our water is not going to remain chlorinated and no Government Department is going to force us to do so. The Mayor and Councillors, together with the executive, need to be committed into getting Wellington's confidence again. The bureaucrats in Wellington will have had little to settle their minds over the years by the way the CCC has behaved over a vast array of issues. That confidence must be re-earned. CCC has to get on with it at all levels.
Our water is something we have been very proud of and will fight to retain it in its untreated state. We have a courageous public servant resisting a push to chlorinate our water, in the Medical Officer of Health, and we need CCC to stand firm also. We also expect the Public Health Unit at the DHB to get behind Alastair. If they are not then we will invite them to the Tuesday Club and ask why they are backing up Wellington bureaucrats, and the private sector lobbyists who push chlorination, and not the man who is employed to be in charge of our public health.
By all means CCC needs to get the system in order over the next period. However, I don't like the heavy tactics of Wellington bureaucrats telling us what is good for us. We had enough of this after the earthquakes when they took over this town. The Mayor needs to be on the front foot on this matter.
Here's what the Press wrote which I think says everything:
The mayor also accused the Government of having a "jaundiced" view over water safety after it emerged Canterbury Medical Officer of Health Dr Alistair Humphrey had to personally step in and stop the ministry ordering blanket chlorination.
In June, the ministry stripped Canterbury's drinking water assessor of the power to approve wells as being secure enough for chlorine to be removed. (This was the bit which worried me greatly. Did we have somebody who was resisting Wellington down here and so "Head Office" abused their powers and removed them?)