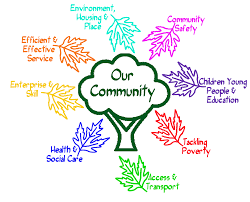 John Patterson and I both worked with Vivian Hutchinson. We were all working with economic development and job programs. Vivian writes prolifically and this week he sent me an electronic book which is called "The feathers we need to fly".
There is a quote in the book which I thought our City needs to ponder over as we rebuild the villages, and identify the hearts of our communities. Vivian's writing was about Treaty grievances in the Taranaki, and around New Zealand. This is also of relevance here, but I thought that as we demand to take our City back from the Central Government agencies which currently dominate it, then we are going to have to take a leaf out of this book. I thought that these quotes are well worth contemplating:

If we really want our country to heal from the conflicts of the past, then everyday people need to make their own sense of what is happening in the present. The citizens, family members, neighbours and friends of all our communities need to engage and begin inhabiting the different stories of what we might look like tomorrow.
Geoff Mulgan observes that there is a stark disparity between the huge investment in artificial intelligence taking place in the sciences and technology, while at the same time there is much less investment in the public intelligence we need for our most important systems to work — in our democracy and politics, in business and the economy.
This investment in public intelligence is otherwise known as "community development" – and it is understood to be a slow and organic process of how people ripen into the competencies that make communities work. It is how we grow the feathers we need to fly.