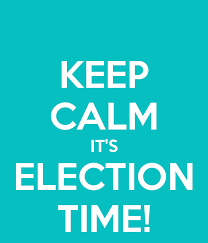 If you live in Christchurch Central, you may be able to vote in two different elections. One on 16 October. And another one on 17 October. What? Confused? Yes, quite a few people are.
The 16 October election is a by-election for the Central Ward of the Linwood-Central-Heathcote Community Board. This is to replace Sally Buck, who resigned a few months ago and has since died.
The 17 October election is the general election. We can all vote in that (and we should). One electorate is called Christchurch Central. It only sounds similar but the city ward and the general electorate have nothing to do with one another. Totally different boundaries. And of course different candidates.
The timing was total coincidence. The by-election date was set when the general election had been scheduled for 19 September. But the general election then got postponed by four weeks, hence they are now almost on top of one another.
Nobody seemed to be keen to organise a candidates' meeting for the by-election; all the effort is going into the general election.
It's important that we know who we vote for and I have therefore decided that I will organise a candidates' meeting. Say if you'd like to help. Here's a link to a Facebook Event and below is a poster advertising the meeting.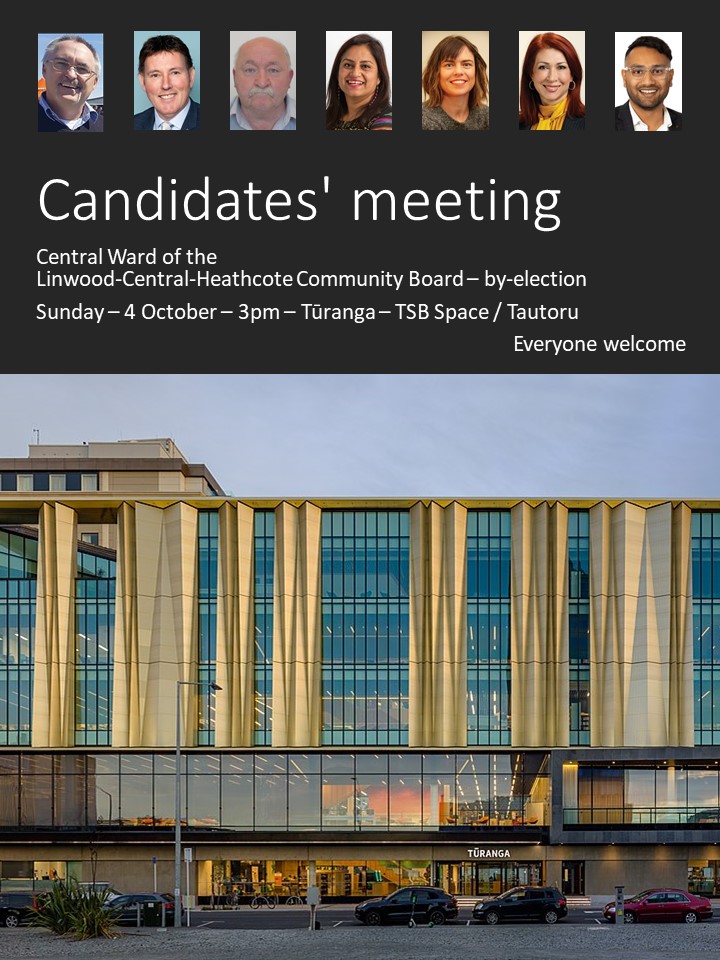 Ngā mihi, Axel Downard-Wilke (027) 2929 810 axel@thecommongood.kiwi