Because of the Coronavirus, and because many of our attendees are in the 'At Risk' category (yes grey hairs!), and because Garry himself will be in Quarantine after being in Australia….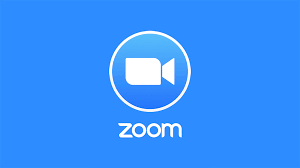 We have decided to meet by Zoom – probably a skill we can all helpfully learn for the months to come – details of how to do this below…
Some of us will be gathering at Smash Palace as usual, and you are welcome to join us (see guidelines below) otherwise you can join us virtually.
Download Zoom to your computer/ipad or phone (it's free)
To test your Zoom – go here please Join with Video, but without sound
Zoom protocols:
Apart from the presenter, please turn off your microphone.
You will see a link where you can
Join with Video but without sound
at the bottom of your zoom page you will see some options. If you click Chat, it opens a side bar where you can ask questions. Feel free to ask them via chat at any time, but they may not be answered until the end.
At the top of screen you can click to watch in full screen, and you can see some alternative ways of viewing the screen, and viewing participants.
in bottom left you can turn off your video and mute your microphone
If you are coming to Smash Palace, here are some helpful guidelines from Axel…
If you have the slightest suggestion of there being something wrong with your health, do not come. Even if your health issue would not possibly be related to Covid-19, you don't want to give anything to somebody else which weakens their immune system (as that can make the difference between Covid-19 being a flu-like experience or death).
If you've come back from overseas within the last 14 days, do not come – Garry will stay at home!!
If you've been with somebody whose come back from overseas within the last 14 days, do not come.
If you don't want to come, watch it live via Zoom, or later via YouTube.
If you come, no hongi or handshakes; practice the Kahungunu wave: raising of the eyebrows in greeting
If you come, you must register at the door (so if somebody tests positive later, we can trace close contacts)