An excellent article by Nikki MacDonald on Tourism in NZ with investigation after investigation outlining what the problems are, and what the solutions could be.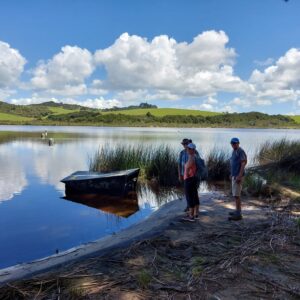 But sadly no high level reset on the horizon.  The reason is deep into the second page of the article where minister Peeni Henare says the tourism reset is happening, but it is industry driven and the Government's role to support that.
While I applaud the many changes businesses are making, the industry leading is how we got to this problem. Do we say no to Cruise Ships? Do we say no to new airline flights? Do we say no to short stay bus tours that add nothing to regional economies? Do we require declaration of carbon status, environmental credentials? Do we actually limit the numbers at key spots, or just say we have a target. The answer seems to be no to all this.
Before we once again start to lose tourism's social licence to operate, and continue down the road of degrading our environment even further.  We need to properly fund DOC, to support small down infrastructure which is being overwhelmed by visitors, focus on the regions build local capacity.  We need a plan – it is past time for our government to lead in this, not follow.
letter in The Press 6 June
The next day followed by another article on Regenerative Tourism – showing the positive elements emerging from businesses moving beyond sustainable to truly regenerative thinking. However it feels a bit like Country Calendar – showing the fantastic edges working for change, while the majority is still unaware of the extent of the problem or unwilling to do much about it .