The government has badly read the tea leaves on the public reaction to their proposed water reforms. Having bombarded people with bullshit TV ads for months the public have seen right through them. It has been a massive waste of public funds. Last week a poll was published by the Taxpayers Union (what's happened to me, I'm on the same side as these guys…) which showed even a majority of Labour voters are against the reforms according to the article below:
The poll shows a majority of New Zealand oppose the reforms, 56 per cent to 19 per cent. And that is across every political party, age group and region. ACT and National voters are most opposed, but Labour voters are against it 39 per cent to 28 per cent, and Greens are too – 37 per cent to 31 per cent.
It was conducted by David Farrar's Curia Research for the NZ Taxpayers' Union of 1000 eligible voters contacted by mobile and landline telephones. Maximum margin of error is 3.1 per cent.
It was expected that Minister Mahuta would announce something last week, but that never happened. There are mutterings of judicial reviews emerging from several places. So, it's not all over yet.
https://www.stuff.co.nz/national/politics/opinion/126738724/audacity-of-water-assets-grab-boggles-the-mind.
Let's look beyond Christchurch's reaction:
So far in the Tuesday Cub notes I have focused mostly on Christchurch and the South Island.
I have been sent the submission to the 3 Waters proposed reforms by Wairoa District Council. Below is a map showing where Wairoa is in the North Island. I am producing this list to show how a thoughtful small council is also responding to the proposed reforms. Many of the concerns are identical to what CCC has written.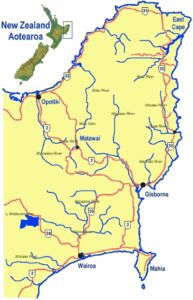 Here's the map of where to find Wairoa:
Attachment 6 – Further Questions and Areas of Concerns from
Wairoa District Council

• Our community is telling Council they do not want to lose ownership of their community owned assets.

• What would Wairoa's staffing situation be under a new entity? At the moment we have
specialised staff based in Wairoa so if there are breakdowns/emergencies/issues we have
people on the job to keep our infrastructure working. Under a centralised system we may not have people based in Wairoa which would mean delays in sorting issues and less specialised staff living in Wairoa.

• The Wairoa District Council manages all three Waters infrastructure assets on behalf of the owners, i.e., our ratepayers. So far, the government has given Wairoa District Council $11 million as part of the post-Covid stimulus, plus they are now offering another $18 million. That does not fairly represent the asset value of the publicly owned assets. Will our ratepayers be reimbursed fully? If the assets were transferred to another entity, would ratepayers be fully compensated or is this a confiscation of ratepayer owned assets?

• Wairoa's remoteness will mean higher costs for our people to receive these services.

• Is this the start of the removal of other services from local government and a loss of
localisation?

• We are told we will be better off, but the figures that are being used and supplied by Central Government simply do not stack up. Figures we have been given by Central Government as part of the Three Waters review indicate that Wairoa District Council would need to spend $1.6 billion on Three Waters, over the next 30 years. Council believes this figure is way too much and is eight times what Council is forecasting on spending and six times what Council indicated in the Request for Information paperwork it filled out for the Department of Internal Affairs at the beginning of this process.

• Under the proposal Wairoa would be part of a collective debt currently just shy of $1 billion, income would be $485 million. This will negatively skew Wairoa as Wairoa District Council currently has little debt and good investment.

• Under the government's proposal, Wairoa District Council would be part of an entity that runs from the East Coast down to Wellington and the top of the South Island. Wairoa's current debt, Three Waters staff, and income would make up one percent of the combined 21 local councils in the entity. How are we ever going to have a say, have our local voice heard and our priorities prioritised when we only make up one percent?

• Why can't the government prioritise and fund the issues and develop a future plan for the whole country that doesn't involve the cost of creating new entities?

• How will this new entity even work without totally duplicating the services Councils already provide? Currently, Council's rates carry a UAGC (Uniform Annual General Charge) which is apportioned across the entire district for services that most residents benefit from irrespective of property value. Administration of billing etc is absorbed within the UAGC – how will billing be charged out by the new entities? How will this even be administrated? There are so many anomalies, such as Māori land, DoC land, etc. which is currently all sorted by local Councils and all on one rating bill.

• Will it be the people who are directly connected to Three Waters who will pay, i.e., water
metering? For Wairoa it will predominantly be those who live in town, who will pay more?
Wairoa has equalised much of it's three waters whereby the same cost applies regardless if you are connected to a smaller rural scheme or the larger town scheme. These costs become prohibitive for smaller rural communities who have a very small rate base to apply these costs too, i.e. Tuai, Mahanga, Mahia etc.

• Presently rural septic tank owners pay an annual fee and a whole of district charge of 10% towards Three Waters. What will this charge look like under a new entity?

• Mahia residents personally invested millions of dollars into the Mahia sewage scheme – will they be fully reimbursed?

• In Wairoa, AFFCO receives a reduction in its water rate based on the significant contribution it made to the town's water supply. Without AFFCO, town water would be more expensive. Will a new Three Waters entity recognise this contribution? If AFFCO deemed it unaffordable for them to operate within the Wairoa District due to the new three waters regime, they would likely move to a more affordable location. As the largest employer in the district, this would be death knell for Wairoa.

• New Zealand's Three Waters performance issues are due to the lack of a consistent national regulator and lack of investment by central government. The lack of a consistent national regulator has been remedied through the formation of Taumata Arowai (which Wairoa commends). Why can't Central Government give local Government the necessary funding without creating new unwieldly centralised entities. i.e the Waka Kotahi funding model (Funding Assistance Rate)

• What happens when our assets get taken over by these four large entities and then
privatisation occurs? Who will benefit from the sale of our assets? No government can promise that privatisation won't happen, look at the electricity reforms.

• We cannot see Wairoa wanting to subsidise other areas or other areas wanting to subside us.

• We have had no significant decision makers visit our town to see our unique situation. You should not make radical change like this by just looking at averages.

• The Government's national three waters investment funding package, of which $50 million was set aside for Hawke's Bay's four local authorities, demonstrated how extra funding can completely change the outcome of Three Waters.

• Our national Three Waters situation is the result of a legacy of under investment from the government of at least 40 years which continually changes the rules yet does not provide any additional funding to ensure Councils can meet the new requirements.

• We have experienced with centralisation, that huge savings are often at the sacrifice of small and isolated communities like Wairoa. And if 8000 jobs are going to be created, why can't they be created and funded by Central Government right now?

• We have seen no information that the government is increasing its investment in Three
Waters. These new entities will have to borrow money to develop infrastructure and provide services and the only way this money can be paid back is by residents paying for it- so effectively another rates account.

• At least with the electricity reforms of the past, even though electricity didn't get cheaper, as
was promised at the time, the grid was connected throughout the country. Water supply is
not connected within districts and regions, let alone the whole country.

• We were told there would be huge savings and new jobs when the councils amalgamated to form the greater Auckland super council. These savings never happened and ironically Auckland doesn't want to be part of this new Three Waters proposal.

• We already know the Government is not great at delivering at a local level. Just look at the housing crisis, the care of our children and mental health services. Based on those examples, we are concerned that Central Government wants to take Three Waters away from Local Government.

• We note that Treasury warned the government earlier this year that its contentious Three waters reform programme was complex and there was a risk it would not achieve what it set out to do. We also note, there has also been similar commentary from the LGFA and the banking sector generally. Given these views, how can we have confidence in the Governments proposal, particularly the economic case which is predicated on the proposed entity's ability to borrow?

• Wairoa District Council adheres to rigorous financial controls and our Financial Strategy
provides for significant borrowing headroom to achieve our investment objectives. Therefore, borrowing capacity as a factor is irrelevant for Wairoa and we are concerned that our financial sustainability would be diluted through an Entity C type organisation as proposed through the Government's Three Waters Reform proposal.
Here's the pressure the government is under from vested interests:
The letter below is an indication of the pressure from vested interests who stand to gain enormously from the proposed 3 Water reforms. It is worth noting that the current president of Water NZ is a lawyer in private practice. Her replacement is a Project Director of Beca, a firm of consulting engineers.
The President of the Institute of Public Works Engineers is a Principal of Beca.
This means that a firm which provides engineering advice to local government has both chairs of two powerful water bodies working as part of their team, also advising central government.