The Dawn Raids were started by the Labour Party in 1974. But as a Tongan man said recently, Muldoon and the National Party took it to a new level. How well I remember Wing Commander Frank Gill. When we consider that these families were brought to NZ as cheap labour to take on the task's kiwis were increasingly not prepared to undertake. The dawn raids were the payment for these services. The trauma imposed on this community, when others who were white were allowed to stay, can never be measured. It's a grim comment on our society that it took 40 years to say sorry.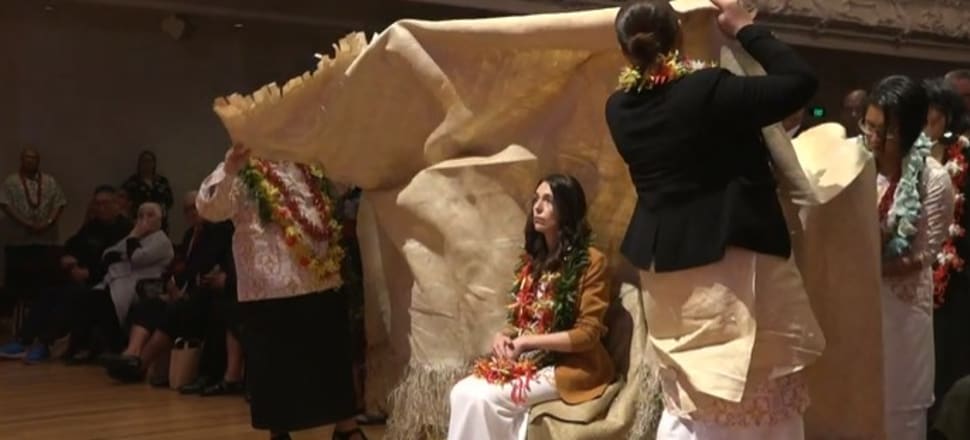 When I relate the experience of Pacific Islanders, I think back to the oral history I was taught as a child about our family's Irish history. I reflect on a great aunt sent to New York to be a nun when she was 12 years old. She went back and said she hated it. I sat staring at the screen on Ellis Island one day as I read of how she was returned by her family because they were starving, accompanied by her older brother Con. Great-aunt Kate died in her 80's. Still a nun.
Oppression of the Irish by the English is still resented and remembered today. Oppression has many faces. One example was how New Zealand treated, and still treats, our Pacific Island whanau.
I am informed that the Pacific Island community were disappointed that the Government did not use the event as an opportunity to announce an overstayer amnesty. Has it become too hard to arrive with a gift to a community so abused, and where so many of them remain poor, too often on the outskirts of our society? This community has stayed loyal to Labour. Loyalty is a two-way street
This is a magnificent article about the apology. I cried as I read it: https://www.newsroom.co.nz/pro/dawn-raids-this-incredible-moment
Our responsibility for ensuring our Pacific Island whanau survive and do not end up dependent on nations which are colonising them is captured by this article in the Economist this weekend. It is essential that we move beyond sitting on a stage offering an apology. The Pacific Islands are a big part of our international responsibility, and whanau. https://www.economist.com/asia/2021/08/07/pacific-countries-face-more-complex-problems-than-sinking.