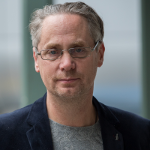 Lee is a practicing urban designer and urban planner with over 25 years' professional experience. He has qualifications in urban planning, urban design, and environmental science. Lee is currently the Deputy Head of the School of Architecture and Planning and the Director of their Master of Urban Design Programme. He specialises in urban design and urban planning policy implementation and evaluation, growth management and housing issues.
Lee's research interests include urban design and urban planning policy development, implementation and evaluation. He is currently involved in a number of research projects considering a range of urban design implementation issues including considering the role that master planning and urban design panels play in ensuring urban design quality. ​
Lee is actively involved in the urban design and urban planning professions in New Zealand.  He is a rotating Chair of the Auckland Council's Urban Design Panel, an Auckland Council and Queenstown Lakes Independent Planning Hearing Commissioner, secretary of the Urban Design Forum and a member of the Salmon Resource Management Act 1991 Editorial Board.
Dr Lee Beattie Senior Lecturer In: Architecture and Planning » Faculty of Creative Arts and Industries