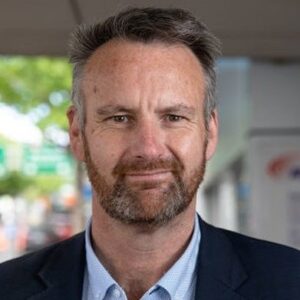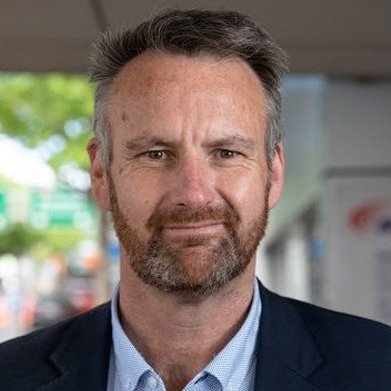 We were to have Bernard onsite, but Covid has seen to that. So, we are back to Zoom. Bernard was interviewed by Kathryn Ryan during the week in what was a marvelous interview https://www.rnz.co.nz/national/programmes/ninetonoon/audio/2018828257/the-cost-of-the-pandemic-the-financial-winners-and-losers
I don't think there have been many articles which have analysed the gross growth in wealth quite like what Bernard did last week on his Kaka website.
Here's one part of his article:
Ultimately, everything comes down to politics. The rate-cutting and money printing has been fantastic for the wealthiest and they're keen to keep the current system going. This group may be smaller in voting terms than the broad public and the increasing share of voters and citizens who have missed out on the free money, but the poor have yet to grab back power democratically in a way that changes policy. Currently, there's no political push to strip the Governments and central banks of their powers to bail out asset owners and use the 'wealth effect' as the main tool to grow economies.
While the inflation-targeting central banks remain independent, and while Western Governments are run by politicians focused on protecting asset values rather than redistributing wealth in the long run, not much will change.
We have built a globalised economy and money system designed to accelerate the shifting of wealth to the biggest asset owners from the renters and workers of today and tomorrow.
That is the structural driver behind continuing falls in productivity growth and investment appetites. More and more of the cash is piling up in government bonds, bank accounts and 'dead' assets (art/land/rare goods) as savings gluts. More and more of economic activity is being globalised into the cloud and handing increasing market power to a few companies, who are able to further accelerate this transfer of wealth to a few, while increasing real prices of their own products and services to increase profits, and reducing real wages and the wage share of the economy.
Then he wrote:
So how does this end?
The history of societies where wealth inequality is allowed to grow and even accelerate is that they eventually reach a breaking point.
Either that's a 'wiping clean of the debt slates' moment as happened in ancient societies when kings forced through massive debt forgiveness or 'debt jubilees', or a massive wealth redistribution and 'restart' of investment in productive assets and people that generates real wage growth for most, rather than just growth in asset values for a few.
Sadly, that wealth redistribution has happened in the past only through either pandemics or wars, or a combination of the two. It rarely happens in a planned way with the active redistribution by the wealthiest ahead of the crisis. Essentially, they keep taking the piss until it's too late.
Typically, the wealth of the wealthiest is physically destroyed and/or redistributed by the 'mob' and a new regime during or after a war, and/or is virtually destroyed in a collapse of banking systems and a resulting hyper-inflation. That's what happened in many western countries during or after the first and second world wars, which happened at the end of the first great period of globalisation and rising inequality in the late 1800s known as the 'Gilded Age' (yes there's a streaming series on Neon/HBO, made by the same people who did Downton Abbey, which is all about Britain's post-first-world-war redistribution moment)
The likes of FDR and Keynes and the post-WWII consensus realised that risk of allowing inequality to grow so much the masses revolted and/or turned to communism. They had seen the 1917 revolution in Russia, the French Revolution of the 1790s, among others. They'd seen what happened at the end of the Versailles era and the gilded era when the wealth extremes just became too much for society to remain stable.
They concluded the best solution was to redistribute wealth through estate taxes, high income taxes and capital gains taxes so they could create social safety nets and invest massively in public infrastructure, often in the form of military technology and troop training. That public investment led to the strong growth of the 1950s, 1960s and early 1970s. Then the political pendulum swung back to tax cuts, less Government investment in infrastructure and social safety nets, and more globalisation.
That neo-liberal era remains firmly in place
The central banks remain independent inflation targeters with the power to print money. Governments just proved again they have the support of voters to bail out large companies and hand massive sums of cash to the already wealthy who own businesses. The increasing anger from those who have seen their real wages and assets slump in the last 30 years was successfully diverted (tragically) into backing politicians who have accelerated the neo-liberal project, rather than reversed it.
Trump, Johnson, Macron, Trudeau and Ardern are good examples of politicians of the right and left that have talked transformation in favour of renters and the poor, but delivered an acceleration of the widening of inequality, especially through the policies adopted to deal with Covid.
In the New Zealand context, those unchanged neo-liberal settings mean no tax on capital or wealth, low income taxes, a corroding and punishing social safety net, very low public investment in infrastructure, and a continued focus on keeping public debt low to restrain the size of Government and to protect the value of private assets by keeping interest rates as low as possible. Both National and Labour still believe in those baselines. The Greens are welded to Labour, and can't do anything about it, even if they wanted to. There are no alternatives with any real prospect of political power, either here or overseas.
So, on Tuesday night zoom in using this link
or watch live on Facebook 5pm gathering and catch up with Bernard to start at 5.30
If you have problems knowing how to Zoom then contact us and we will help. This should be an excellent evening to start the year off.