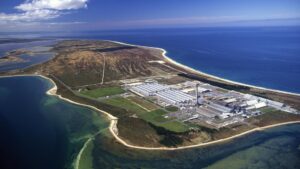 This week we are focusing on a topic which promotes the proper use of electricity by our community. With the proposed closure of the Tiwai Point aluminium smelter we as a country have an opportunity to remedy a mistake made a number of decades ago by our political leaders. This will give us an opening to lead the world as we use our renewable electricity network.
This week's zoom link 4 August 5 for 5.30 – Garry is in charge this week, so may not be techy enough to sort a livestream on facebook, so log in to zoom here https://us02web.zoom.us/j/86436749138?pwd=c09sU090VDQ4SGs5c1hLOGRvWnhOZz09
This week we have Roger Sutton, who studied Tiwai Point as a student, speaking about why letting the smelter close is an excellent opportunity for our economy. Roger has spent most of his working life in the energy sector and was CEO of Orion for many years. He is now CEO of the Central Canterbury Network. This will be a fascinating behind the scenes expose of the energy sector by somebody who has spent his working life managing it.
Roger will also speak about what new jobs can be created with the extra electricity which is released from Tiwai Point closing down. He will also speak about the Hydro lake which is explained in the next article.