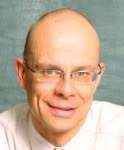 This week we will again be on Zoom. I rang my cousin's husband, Peter Moses, when I read Abbas' book. In it Abbas referred to the Immigration NZ staff who arrived on the Tampa to assess who could come to NZ. I knew that Peter had had something to do with this exercise. It turned out he was THE only Immigration NZ staff member on the board. He was accompanied by an interpreter.
Peter now works as an immigration lawyer in Auckland. He has agreed to speak on what he thinks we need to do to address the immigration issues which seem to be building up.
I recommend this session to you. Peter is an engaging speaker and has worked in immigration for decades. He was also an immigrant himself.
Zoom link 5pm Tuesday 14 Sept for catch up, 5.30 to start