Bridging the Divide Rural — City
At the Tuesday Club we are promoting that it Is time we in the city reached out to help the farmers.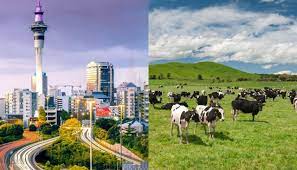 Farmers are being asked to implement environmental policies which they see as burdensome, and which they believe detract from their ability to get on with the day-to-day management of their farms. Many have developed a cynical attitude to those people in Wellington offices and cities generally, who are quick to blame people on the land for the degradation of our natural environments.
The truth is that strong environmental regulations are better for everyone – blame is not useful.
Our discussion today will put forward an idea for your participation, empowering you to be part of the solution.  A solution designed to help mend the growing gap between country and city in New Zealand.
Presenter
Dorenda Britten has been at the forefront of a movement to design better and more effective services and systems that enhance the lives of real people. She believes New Zealand needs to pay more attention to developing capacity to support people in time of great change.
Dorenda is 73 years of age and a firm believer in the concept of utilising the calm wisdom of our elder citizens to help farmers embrace and implement new opportunities.
Join us on Zoom 5pm for catch up 5.30 to start