Unfortunately, we have to continue Zoom sessions as we have difficulty complying with Level 2 requirements within the confines of the room we use for our Tuesday Club gathering.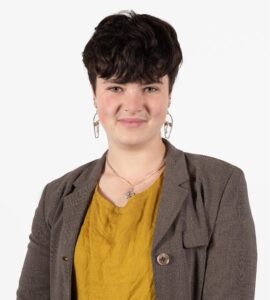 We have invited Kim Fowler, the current President of the University of Canterbury Students' Association (UCSA) to speak this week.  Kim leads a team of 12 elected students to advocate for student issues across the institution and wider community. One of these key issues right now is the proposed student bus discount that Ecan is considering on the 30th of September.   
Kim will be speaking at the Tuesday Club about the proposed discount for bus fares and the current issues for student politics in general. 
Kim is originally from South Auckland, moving down from Papakura to UC in hopes of becoming an engineer.  She eventually settled on Chemistry, and has spent the last three years studying towards her BSc (Hons), ending up researching Kauri Dieback Treatments.
Student politics interested her because she's always been involved in youth community civics. She was involved both in Youth Councils back in South Auckland and in Christchurch.
In her spare time, she loves to sew, make ceramics, and get out into the outdoors.
Meeting ID: 898 6074 9344 Passcode: 846190