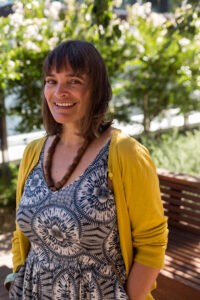 This week's speaker is Dr Jessica Halliday, architectural historian. Jessica will speak about our Town Hall and why it was so fundamentally important that it be rebuilt as well as other heritage matters. Jessica is a wonderfully entertaining speaker on a variety of topics but this time on heritage buildings and their importance to our society.
Here is a wonderful article Jess wrote on the Town Hall: https://thespinoff.co.nz/partner/objectspace/22-03-2021/the-single-object-the-truth-and-beauty-of-the-christchurch-town-halls-concrete/.
In this article she finishes with the following:
New Zealand very nearly lost this special building. When I lobbied as part of a group of architects and historians to keep the Christchurch Town Hall after the Canterbury earthquakes, our arguments were not based on the heritage value of its primary material – concrete. We emphasised the building's unique place in New Zealand's architectural history, its innovative and acclaimed acoustics and its social and cultural role as the city's living room. However, as the 21st century marches on, we can regard concrete as having new heritage value when we consider it in light of climate change. As well as conserving our existing concrete buildings through maintenance, restoration and retrofitting, we must now ensure that concrete becomes a less frequently used material in new buildings. Thanks to lime-based cement, concrete produces around 8% of global CO2 emissions. We should turn to alternatives wherever possible, especially mass timber.
Concrete, like other older forms of masonry, should only be selected when there are no viable alternatives; perhaps, like tropical hardwood timbers, its use will become unconscionable. In the future, the concrete of the past may become increasingly valued for its rarity, not just its aesthetics and history. This is the truth about concrete that matters now.
Come along and listen to Jessica.