Free Public Transport – OR How else do we reduce Transport Emissions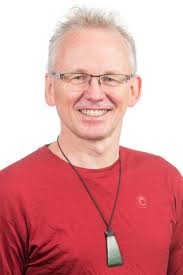 This week's speaker is our old mate Axel Wilkie. Axel works as a transport engineer, now in private practice. He is shifting at the end of the month to Golden Bay, where he will avoid using the café where the proprietor only employs non-vaccinated staff.
This week we will be live on Facebook Tuesday at 5.30 and the lucky first 20 people will get to be in person at smash Palace – by ticket only – That way some of us will be able to listen in person and farewell Axel as he and Julie go north.
This week Alex will provide a challenging talk on his views on what we need to change as we face the huge challenges of global warming with transportation policy.
Just to assist the discussion this week I want to add a couple of items into the mix.
Free public transport:
One is the possibility of this city adopting a policy of free bus fares. We discussed a couple of weeks ago about free bus fares being one way to address getting us out of our individual cars. This week I was informed, by Roy Hughes, that the Canterbury Westland AA had voted:
The Canterbury West Coast District Council of the NZAA has voted unanimously to publicly support your campaign to make council owned bus services free for all users.
No more mucking about with discounted services – free for everybody.
That is a significant vote and one which would not have been received a few years ago.
In another area in the government release below there is a call for ideas to reduce Co2 levels. Here's the details of one of the funds. I thought the first two would be applicable. How about suggesting this Ecan councillors? Use this fund to promote free public transport in Canterbury. Here's the details:
The Low Emission Transport Fund, administered by EECA, supports the demonstration and adoption of low emission transport technology, innovation and infrastructure to accelerate the decarbonisation of the New Zealand transport sector.
The fund will focus on activities in the transport sector that move people and/or goods on roads, off-road, and in the marine and aviation sectors to:
· Demonstrate innovative solutions that will enable future adoption and deployment
· Reduce energy related emissions in the transport sector
· Address market and organisational barriers through co-investment and diffusion of new knowledge and lessons, and
· Share knowledge and lessons to stimulate wider replication of successful projects and solutions in the transport sector.
· Wider transport systems and activities (such as building roads, urban design, mode shift policy) are excluded.
Each round of the LETF, will provide co-funding to a particular area of interest (unlike the previous LEVCF, in which each round welcomed the full range of applications). An announcement will be made in advance of each funding round advising which areas of interest will be included.
https://www.beehive.govt.nz/release/government-puts-%E2%80%98pedal-metal%E2%80%99-cutting-transport-emissions
Article by Rod Oram about Birmingham:
Rod Oram is in the UK preparing for the Global Summit. He visited Birmingham and reported in Newsroom:
…the historic centre of the British car industry, is trying to tame the traffic clogging the city. To do so, it's investing heavily in every mode of clean transport and many forms of urban design to help it become a carbon neutral city by 2041.
While these are challenges faced by every urban area in the world, Birmingham offers a crucial message for New Zealand's low density, car-dependent towns, and cities, particularly Auckland. Their modest, incremental spending on largely transport-as-usual will fail. Only big, fast investment in ambitious changes in infrastructure and modes will significantly decarbonise their transport and help make them climate-compatible cities. Even better, the price tag for mode shifts is affordable.
Rod then wrote:
To tackle their local problems, Birmingham City councillors adopted on Tuesday a 10-year, £1.7bn ($3.3bn) transport plan they call "transformative." It shows how much can be achieved for affordable sums. Its origins go back to 2019 when successive School Strikes 4 Climate – Birmingham has the youngest demographic of any European city – prompted the council to declare a climate emergency, and initiate a large suite of policies and plans for its Road to Zero (R20) programme.
Christchurch City Council declared a climate emergency a couple of years ago. Here is a chance to listen to Axel, mayor, and councillors, with his ideas on how this city can stand alongside Birmingham.
Rod Oram concluded the interesting article (below) with this comment:
But the real test for cities is to largely side-line cars by changing people's travel modes and behaviour. That's the great challenge the still-proud motor city of Birmingham committed itself to this week. https://www.newsroom.co.nz/a-bastion-of-british-cars-transforms-itself