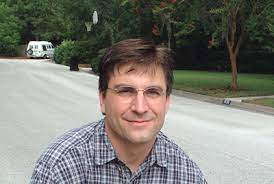 This week our speaker is Professor Mark Hostetler from the Department of Wildlife Ecology & Conservation, IFAS, University of Florida. 
Mark's topic is "Academic Freedom: Science and Politics in the United States"
Mark will cover what it's like being a scientist and living in the state of Florida? Not good … science and academics are under attack. Speaking truth can get you in trouble, especially if your science goes counter to what the state wants. He will be talking about the authoritarian policies in Florida and the attempts to fight back.
With a bit of luck, we will have a chance to ask questions about American politics which seem to most of us as being daft.  

We are in the back room – 50 people maximum – it will be live streamed.