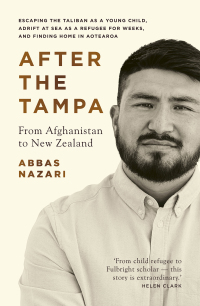 This week we will have as guest on Zoom Abbas Nazari. Abbas, as most of you will know, arrived as a 7 year old on the Tampa. He has recorded his life in his book which has just been published.
The world has watched in horror at what has been happening in Afghanistan. Abbas has kept close links to his homeland and will give us a resume of what precisely is happening there right now.
Abbas has been interviewed around the world since his book was released and has come across as a young man with a great future in front of him. This session will be an educative one and come along with your questions.