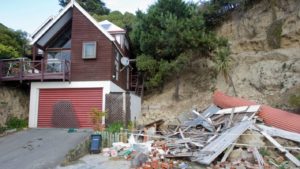 Last weekend we visited some friends who were moving into their rebuilt home. I know many people from outside Christchurch think that we are well past the earthquakes down here, but for many that's not the case. Our friends have had to battle like mad to get resources and then find builders etc and they are now moving home. It's only taken just over 9 years.
The day after our visit I had an anguished call from another friend, who, interestingly enough, lives in the same street. He and his wife have been filled with despair having been passed from pillar to post between EQC, engineers, and advocates. They must have paid out thousands in advisors. EQC's engineers seem to be able to bash around this family's engineers for as long as they wish. The longer the professionals play with each other, the worse the house becomes.
I referred my friend to Alana Hema at Greater Christchurch Claims Resolution Service, and he rang her on Monday morning. Her response, and her supportive manner, made him excited that finally here was somebody who cared. He became so emotional about somebody listening to him that he couldn't stay at work, and went home. This guy is not on his own. There will be probably hundreds of others like him. The challenge seems so big. The structures seem so impossible to beat. They feel on their own. Most just have given up.
My friend received exactly the sort of assistance which Megan Woods felt was needed when she set up Greater Christchurch Claims Resolution Service.
So, those of you out of town, check with your mates in Christchurch. Most will be absolutely fine, like us. We've done well out of the earthquake repairs. Many haven't, and they are still struggling. Give them some awhi they might need it badly.