I was inspired by an article in Newsroom this week about a well-retired scientist signing a petition objecting to the government's backing down on environmental issues. The scientist is Sir Alan Mark and he is 90 years old. However, he wasn't the oldest signatory. That was one of my big heroes Sir Lloyd Geering, who is 105.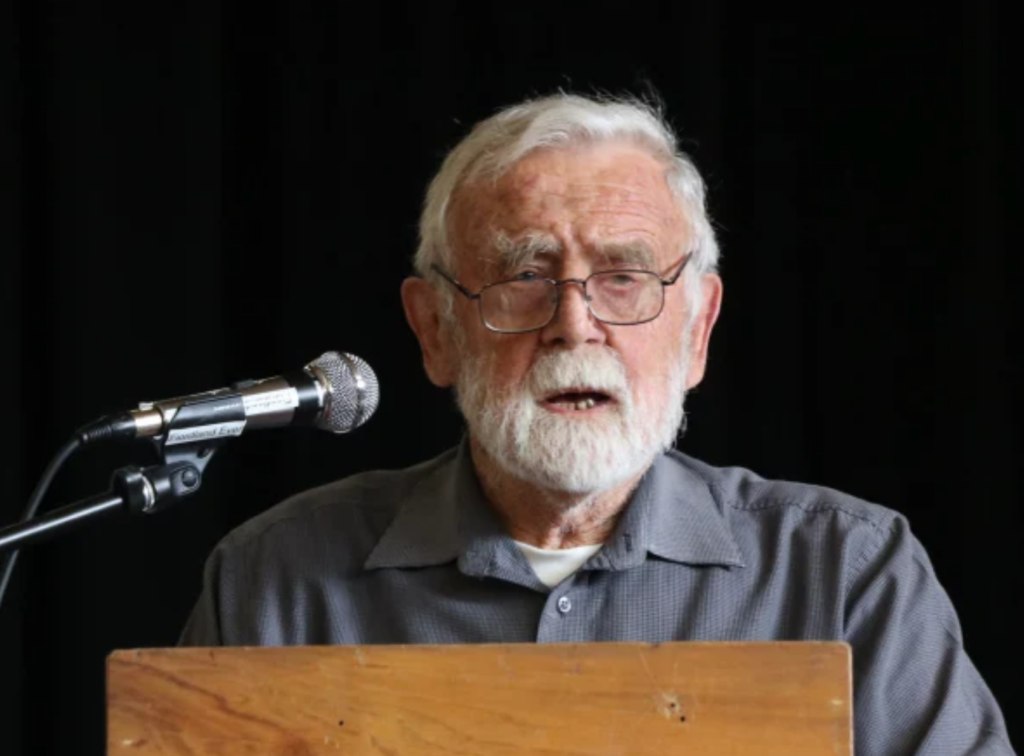 It is inspiring that these leaders have not just shrived up and gone to seed just because they are old. They have continued to keep active minds and engaged in community affairs. I am aware that life is cruel for many and that their links to society are cut off for them, but these people deserve our respect and admiration and are an inspiration for us all to remain engaged.
Here's how Newsroom reported:
Last week, 90-year-old (Sir Alan Mark) was a signatory to the Intergenerational Climate Ambassadors' open letter to MPs, in the wake of deadly Cyclone Gabrielle.
Mark, an emeritus professor of Botany at University of Otago, was the second-oldest signatory, behind Sir Lloyd Geering, an emeritus professor of religious studies at Victoria University of Wellington, who turned 105 last month. Last Friday, Mark was happy to be interviewed by Newsroom.
The letter was a sign politicians weren't doing enough, says the renowned botanist, who was elected a fellow of the Royal Society of New Zealand in 1978.
What do politicians need to do?
"Act to reduce the production of greenhouse gases," he says. Mark acknowledges the democratic process makes that difficult in New Zealand, because a party taking a strong line can be reined in by a smaller party, effectively acting as handbrake.
His message is clear: "Humanity's got to act to deal with the increasing concentrations of greenhouse gases, which are having a major impact."
https://www.newsroom.co.nz/sustainable-future/veteran-scientist-kicks-up-over-climate
Here a chart which demonstrates the impact of global warming on different generations: