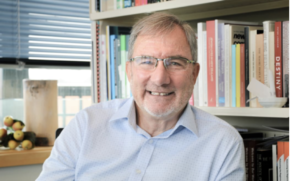 Dr Paul Spoonley is leading a discussion on The Rise and Rise of Disinformation: Challenges of the Internet Age
5:15pm (for coffee, with a 5:30 start)
Wednesday 08 February
Wananga Room, Aldersgate Centre, 309 Durham Street
There is no charge and parking and bike racks are available at the rear.
Since around 2015, there has been an escalation in mis- and dis-information and, as a result, the politics of vitriol and suspicion. Some of this can be explained by the opportunities provided by social media, but there is also the impact of economic and social disequilibrium combined with nationalistic politics and political actors. One of the targets has been the UN and such initiatives as the Compact on Migration. Aotearoa New Zealand has certainly not been exempt and some of the developments in recent years will be discussed.
Paul Spoonley is Distinguished Professor Emeritus and Honorary Research Associate at Massey University, and Co-Director of He Whenua Taurikura Centre for Research Excellence for Preventing and Countering Violent Extremism https://hwt.ac.nz.
This seminar is arranged by Aldersgate Theology Discovery Group – committed to bringing critical thinking, and ethical & spiritual insights to important issues of the day for the city and its diverse people https://aldersgate.org.nz. For those interested we usually reserve a table afterwards at a nearby Thai restaurant, to continue the discussion over dinner. Further info available from Pauline_Mckay_@hotmail.com