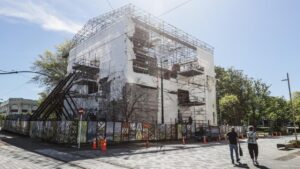 Recently this marvellous story of the rebuild of the old Christchurch City Council building was reported in this story and the photo was taken by the Press.
The fascinating aspect of this building is that it is the only building which the CCC has built for itself. All its other CCC buildings since have been reused buildings which the Council has purchased.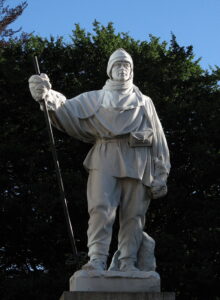 If readers pass the Scott Statute, this one taken by the Historic Places Trust:
This site was the City Council's maintenance yard. It's amazing to consider this was the centre of the city and the maintenance yard was right in the middle. Just imagine horses and carts stored here, and all the equipment for the building of a new settlement.
And not an orange cone in site…………..