In the Economist recently there was an article on the challenges facing the Pacific with Global Warming. The much needed, and probably too late, recent apology was a very small element of a much bigger and complex challenge to all of us living in the Pacific.
The article included the following paragraphs:
….. effects of climate change are more urgent, more varied and more unpredictable. Kiribati, Tuvalu and the Marshall Islands, low-lying archipelagos deep in the South Pacific (see map), are among the first countries to face the full onslaught of climate change. Seven of the world's 15 most aid-dependent countries are islands in the Pacific. But there are other, more immediate effects of climate change that threaten the lives and livelihoods of the citizens of these countries. They are less arresting, harder to explain and, as in the changing shape and size of islands, sometimes counterintuitive. But the upshot is the same: the countries may soon become uninhabitable.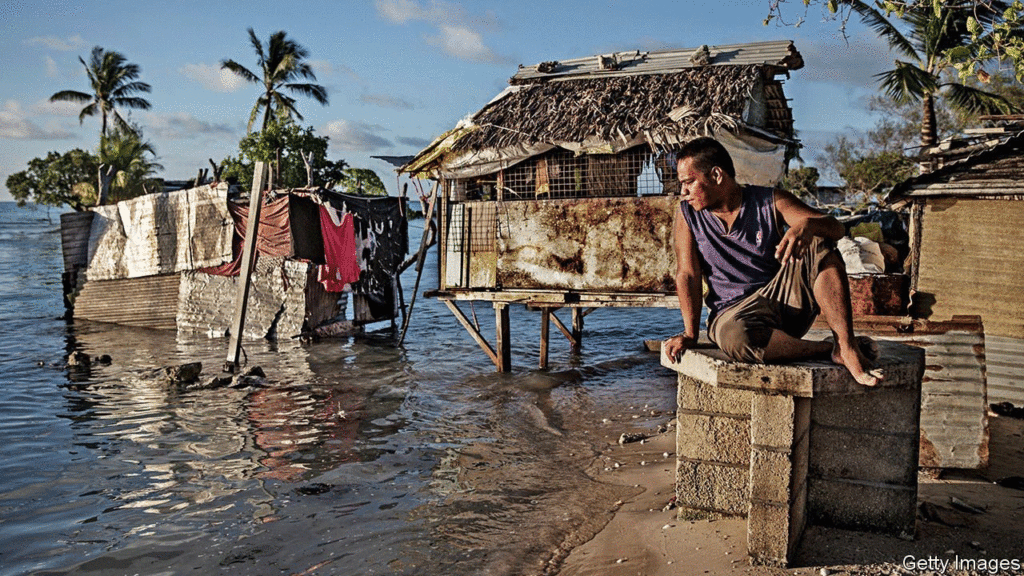 The article acknowledges that some corals reform. But the long-term predictions are quite clear:
Start with the phenomenon of shape-shifting islands. The Intergovernmental Panel on Climate Change, a consensus-building body on climate science, warns that the natural adaptation of coastal ecosystems may be only temporary: faster rates of sea-level rise, stronger waves and a growing human population may reduce their capacity to adapt.
More urgent one stems from even small rises in the sea level. These can cause exceptionally high tides to briefly but entirely inundate the narrow strips of low-lying land that comprise most atolls. Such "king tides", as they are known, are becoming more frequent. The saltwater can kill crops such as banana and papaya and seeps into groundwater, making it unfit to drink. Desalination plants are pricey and, like all machines, can fail. "The islands are not drowning," says Michael Walsh, a former economic adviser to Kiribati. "But, humans and plants alike, they may well die of thirst."
Changing weather patterns are another factor that could make low-lying islands uninhabitable long before most of them disappear. Last year, Cyclone Harold damaged 21,000 houses in Vanuatu. Cyclone Pam in 2015 was one of the strongest ever to hit the South Pacific. Cyclones and tsunamis in the region are predicted to become ever more intense.
The article concludes with what is a challenge for us in New Zealand. How do we plan for this sort of inevitable change for our Pacific Island whanau? Do we sit back and wait for China to colonise the Pacific by making the desperate Island leadership accept their aid which has such massive hooks on it because we haven't given them enough? And allow China to behave just like all the other colonising countries have always done with their colonies. Rip them off gradually over the years, and then drop them when they are no more use to them? Just as the UK did to this country when it entered the Common Market?
Earlier this year, the government of Tuvalu, which until recently insisted that there would be no Plan B, established a new UN initiative. Its aim is to work with "like-minded countries" to figure out how and where such countries could be relocated, how they could continue to function ex-situ, and whether they could still lay claim to vast exclusive economic zones if their land disappeared under water.
Relocating a country would raise other big questions, too, for both the international system and the way in which people think about statehood. "How to prepare to move a nation in dignity, that has never been done before," says Kamal Amakrane, a migration expert whose ideas helped spark the UN initiative. He is confident that countries would be able to retain all the elements of statehood, but says that the world needs to start planning now. "This is happening," Mr Amakrane warns. "We have 10-15 years to prepare for it." ■