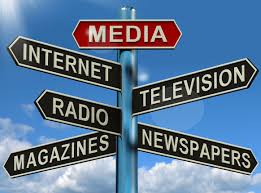 I am enjoying the media organisations which are emerging at this time. They are innovative and are not shackled by being owned by some overseas outfit. There are rumours that there could be a change of ownership of some of the media soon. Let us hope that is correct. I hope the new ownership insist on ignoring click bait articles and get back to the sort of investigations which are their rightful role.
At the time of change of ownership, the Government has the responsibility to tax all of the revenue being earned by Facebook and Google and their ilk. These funds need to be then fed back into NZ journalism. Not as a control mechanism. But as a way of encouraging advertisers back to NZ publications.
One of the very good recent publications which has emerged is Newsroom. This year
** Newsroom won seven journalism awards, and was cited for their in-depth investigations into matters of national importance, at the 2020 Voyager Media Awards on Friday night.

** In the company of the country's biggest media outlets, they were runner-up for best news website. The winners were Melanie Reid, Emma Espiner, Ashley Stanley, Steve Braunias, Eloise Gibson and Tayi Tibble. 

** They won story of the year – and best journalism campaign – for the Melanie Reid investigation into Oranga Tamariki.