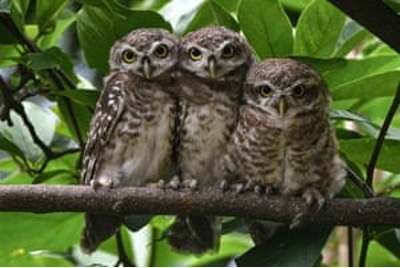 Since the last Tuesday Club notes the review of Local Government by a panel has been released. 
I have read the review and it is a good one. The Panel has identified which parts of Local Government which need to be changed.
Here is a summary of their recommendations:
A. Purpose of Local Government
1. Entrench the purpose of local government, as set out in the Local Government Act 2002, to embed intergenerational wellbeing and local democracy at the heart of local government.
2. Introduce statutory provisions to reinforce and give effect to the purpose of local government in the Local Government Act 2002,
by: • councils setting wellbeing goals and priorities each term, in conjunction with community and hapū/iwi and Māori
• central and local government committing to align wellbeing priorities and agree placebased investment plans.
3. Introduce new provisions in the Local Government Act 2002 that explicitly recognise local government as a partner to Te Tiriti o Waitangi and te ao Māori values to strengthen authentic relationships in the local exercise of kāwanatanga and rangatiratanga.
4. Introduce a statutory requirement for councils to develop partnership frameworks with hapū/iwi and Māori to give effect to new Te Tiriti provisions in the Local Government Act 2002 that create new governance arrangements and complement existing ones.
5. Central government leads a comprehensive review of requirements for engaging with Māori across legislation that impacts local government, considering opportunities to streamline or align those requirements.
6. Amend the Local Government Act 2002 to require councils (elected members and chief executives) to prioritise and invest in developing and strengthening their capability and capacity in the areas of Te Tiriti o Waitangi, te ao Māori values, mātauranga Māori, tikanga, and the whakapapa of local government in order to make local government a better Te Tiriti partner.
7. Initiate a reorganisation of local government to strengthen, support, and resource councils to plan for and respond to increasing challenges and opportunities, and to set local government up for a more complex future.
8. Establish a dedicated Crown department to facilitate a more effective working relationship between local and central government that focuses on: • a relational-based operating model to align priorities, roles, and funding • brokering place-based approaches and agreements to address complex challenges and opportunities • research, development, and innovation capability that equips local government to maximise intergenerational wellbeing for its communities.
9. Establish a new local government stewardship institution to strengthen the health and fitness of the system. This entity should: • Provide care for and oversight of the local government system, including the health of local democracy and local government's future-fit capability and capacity • foster common purpose and relationships • support and enable the health of the Māori–local government relationship • incorporate the current roles and responsibilities of the Local Government Commission
10. Local government and councils develop and invest in democratic innovations, including participatory and deliberative democracy processes.
11. Enhance local democracy in order to increase access and representation by: o providing for a 4-year local electoral term o adopting ranked voting (also known as single transferrable vote or STV) as nationwide method for local elections o lowering the threshold for the establishment of Māori wards o enabling Te Tiriti-based appointments to councils o lowering the voting age for local elections to 16.
12. Local and central government coinvest to build adaptive leadership capability focusing on: o leading change and system renewal o valuing civic leadership and public service o partnership and collaboration o innovation and experimentation.
13. In order to prioritise and deliver on wellbeing, central government makes a greater investment in local government through: ○ an annual transfer of revenue equivalent to GST charged on rates (currently around NZ$1 billion) ○ significant funding to support local priorities, place-based agreements, and devolution of roles.
14. Central government pays rates on Crown property.
15. Central government develops an intergenerational fund for climate change, with the application of the fund requiring appropriate regional and local decision-making.
16. Cabinet is required to consider the funding impact on local government of proposed policy decisions.
17. Central government commits to enabling the future transition with funding to: ○ resource a transition unit to support the change and system renewal of local government
B. The final part of the report stated:
Our final report sets out our recommendations for changes to local government, including reorganisation, as well as investment in leadership and resourcing to enable the future transition. We also outline how these changes could be navigated, suggesting a four-step path to reform that we believe will best serve communities and the local government system.
A. Establish a steering group.
B. Establish a transition unit.
C. Establish two new entities – a Crown department dedicated to the central–local government relationship and a new local government stewardship institution.
D. Council reorganisation and realignment process.
Ensuring the local government system is fit for the future and able to effectively respond to future challenges depends on collective commitment to our package of recommendations, including the culture, capability, and mindset aspects. This is necessary to ensure local government has the systems, funding, and mechanisms to support the new entities and structures that will deliver and embed change.
Here is the full report:
submissions-summary-report.pdf (futureforlocalgovernment.govt.nz)
https://www.rnz.co.nz/news/national/492359/future-for-local-government-review-what-you-need-to-know.
We will invite Jim Palmer the Chair of this review committee to come to the Tuesday Club and speak to their report. It is essential that this report does not just become another door stop in yet another Minister's office.