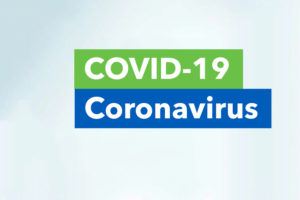 Our community's response to Covid 19 has been wonderful. Most people seem to be complying with the guidelines and at the end of week 1, in a lock-down which will be probably much longer than 4 weeks, people are still smiling when we pass them on our bike rides, or walks.
The big unknown will be the revival of the economy. Many small firms are undercapitalised and are without the resources to withstand too long a shutdown. However, the decision on when to move from Level 4 to Level 3 must only be made on health grounds. But lets' start thinking about what other people are saying around the world.
When I read in the Sunday Times this morning the passage:
"Due to the current economic environment we have had to make some hard decisions on popular regular columnists". This means that columnists have been dropped by this media empire. I find this really sad. I can read most of the news on line. The columnists are the essence of my reading. They challenge and entertain me. They make me angry and I come back for more every week.
My interpretation of this news is that if the empire which produces papers like our Press is cutting marginal costs like this, they are deeply in the stook. It makes me wonder just how long this paper will survive, which will be very sad.
Around the world opinions:
Here's what a Guardian economics reporter wrote:
The Great Depression is the benchmark for depressions. We only have annual data but that shows that between 1929 and 1933, the US unemployment rate rose from 3.2% to 24.9%. Over this four-year period, the number of unemployed Americans increased from 1.6 million to 12.8 million. In the UK, the unemployment rate rose from 7.2% to 15.4% between 1929 and 1932 and an extra 1.9 million people were put on the dole. By comparison, the Great Recession of 2008-10 was a minor affair, at least as far as unemployment was concerned. We have monthly data available which shows that the US unemployment rate rose by five percentage points between January 2008 and October 2009, while the UK rate increased from 5.2% at the start of 2008 to 8% at the beginning of 2010.
Even the most diehard Tory neoliberal free marketeer would acknowledge that if the crisis has taught us anything, it is that anything is possible. There is no dogma that cannot be thrown overboard. The crisis has taught us what values we cherish the most, and which we would want to build society upon after the crisis.
We all uphold individual freedom, but in this crisis, most have recognised that it is collective action and solidarity that has held us together. It has been the collective action embodied in public services provided by the state that is seeing us through the crisis. It is the public servants – for a decade denied adequate support, decent wages and then threatened with privatisation – whose sacrifice is protecting us.
If we are to build the resilience to cope with any further waves of this virus, or other future unknown threats, our new society needs to be built on fully funded, publicly owned and democratically controlled public services.
Here's what Jim Lunday has been thinking about:
Jim Lunday has been thinking in his "bubble". His bubble-mate is Gerard Smyth. They deserve each other those guys. I bet their debates are interesting, possibly after much eating and lubrication.
Here's what Jim wrote:
There is a lot of discussion about the tectonic shock that Covid 19 will cause to the world's economy. The virus is terrible. But it will pass. We need to be focused now on wellbeing, and our personal and the community's health. As we wait for the lock-down to conclude it is a time for us to reflect on how to ensure we have an economic reset. One which is away from the road we have travelled for past 30 years to arrive at where we are right now.
For New Zealand and Australia an opportunity to discover, or maybe rediscover, a fair society. Not winner takes all. To stop our dependence on import driven consumerism and look at import replacement. To create regenerative agriculture that is good for the planet and our immune systems. To ween ourselves off mass-produced dairy, meat, and mass tourism. A chance to focus on our basic infrastructure, housing, education, health. To redistribute wealth rather than locking it up.
To rebuild community. The walkable village that we can do most of our work live play. Maybe this is the chance we have been given to re- design: re- imagine and re- direct our energy.
Then Jim started looking at the Mondragon Corporation. Readers may be interested in reading about the history of this amazing coop. It was started in the 1950's by a Catholic priest who trained a small group of young people on the strength of cooperative living, and of creating a cooperative economy. Now Mondragon is huge in a very poor part of the world and Jim has extracted some data from their web-site about the corporation.
I know some of these numbers are dated but the principle of trading through a cooperative finance and economic structure is really worth us entertaining at this stage. Remember the two largest companies in this country are coops. We might not be able to pick up all the lessons of Mondragon but just think about banking on its own. Many of their principles could easily be adopted by the Christchurch City Council.
Before we start looking at the complex organisation which Mondragon has become, it is worth looking at their guiding principles and think how we could adopt these to this City and Country:
This framework of business culture has been structured based on a common culture derived from the 10 Basic Co-operative Principles, in which Mondragon is rooted:
Open Admission, Democratic Organisation, the Sovereignty of Labour, Instrumental and Subordinate Nature of Capital, Participatory Management, Payment Solidarity, Inter-cooperation, Social Transformation, Universality and Education.
This philosophy is complemented by four corporate values:
Co-operation, acting as owners and protagonists; Participation, which takes shape as a commitment to management; Social Responsibility, by means of the distribution of wealth based on solidarity; and Innovation, focusing on constant renewal in all areas.
This business culture translates into compliance with a number of Basic Objectives
Customer Focus, Development, Innovation, Profitability, People in Co-operation and Involvement in the Community.
General Policies are approved by the Co-operative Congress, which are taken on board at all the corporation's organisational levels and incorporated into the four-year strategic plans and the annual business plans of the individual co-operatives, divisions, and the corporation as a whole.
So, let us look at the Corporation as a whole.
Mondragon Corporation:

Mondragon Corporation operates in four areas: finance, industry, retail, and knowledge, with the latter distinguishing Mondragon from other business groups. In 2013, the corporation posted a total revenue of over €12 billion (roughly US$16 billion), and employed 74,061 workers, making it Spain's fourth-largest industrial and tenth-largest financial group.
(i)              Finance
This area includes the banking business of Laboral Kutxa, the insurance company Seguros Lagun Aro, and the Voluntary Social Welfare Body Lagun Aro, which had an asset fund totalling €5,566 million at the end of 2014. The yield obtained from this fund is used to cover long-term retirement, widowhood, and invalidity benefits, complementary to those offered by the Spanish social security system.
(ii)            Industry
The corporation's companies manufacture consumer goods, capital goods, industrial components, products and systems for construction, and services. The latter includes very diverse business groups such as Abantail: Adaptive design optimization, Alecop: Engineering training, LKS Consultores: Attorbeys etc., LKS Ingeniería: Architects and engineers. MCCTelecom: Telecommunication engineering. Mondragon Lingua: Translation and language schools, Mondragon Sistemas: Automation, Industrial Computing and Telecommunications. Ondoan: Turnkey projects in the energy and environmental sector. In the leisure and sports area, it manufactures Orbea bicycles, exercise equipment and items for camping, garden and beach.
In capital goods, Mondragon posted a turnover of €976 million in 2009, and is the leading Spanish manufacturer of machining (Danobat Group) and sheet metal forming (Fagor Arrasate Group) machine tools. These machines are complemented by automation and control products for machine tools, packaging machinery, machinery for automating assembly processes and processing wood, forklift trucks, electric transformers, integrated equipment for the catering industry, cold stores, and refrigeration equipment. Specifically focusing on the automotive sector, the corporation also manufactures a wide variety of dies, molds and tooling for casting iron and aluminium, and occupies a leading position in machinery for the casting sector.
In Industrial Components, Mondragon posted a turnover of €1.5 billion in 2009, a sector in which it operates as an integrated supplier for the leading car manufacturers, offering from the design and development of a part to the industrialization and supply of components and assemblies. It has different business units such as brakes, axles, suspension, transmission, engines, aluminium wheel rims, fluid conduction, and other internal and external vehicle components. It also produces components for the main domestic appliance manufacturers in three business areas: white goods, home comfort, and electronics. And it manufactures flanges and pipe accessories for processing oil-gas, petrochemical plants and power generation, copper and aluminium electrical conductors, and components for conveyors.
In construction, sales totalled €974 million in 2009. Mondragon has constructed buildings and important infrastructure projects. It designs and builds large metallic (URSSA), laminated wood and prefabricated concrete structures; supplies prefabricated parts in polymer concrete; offers solutions for formwork and structures (ULMA Group) as well as public works machinery and the industrialization of the construction process, including engineering and assembly services. The ORONA Group produces elevators.
In services to business, sales totaled €248 million in 2008, including business consultancy services, architecture and engineering, property consulting, design and innovation (LKS Group), systems engineering for electromechanical installations, and integrated logistics engineering. It also offers a modern language service, manufactures educational equipment, and provides graphic arts services (MccGraphics).
In 2013, 71.1% of turnover came from international sales. Sales resulting from the export of products abroad and production generated in the 122 subsidiaries located in several different countries: China (15), France (17), Poland (8), Czech Republic (7), Mexico (8), Brazil (5), Germany (4), Italy (4), United Kingdom (3), Romania (3), United States (4), Turkey (2), Portugal (2), Slovakia (2), India (5), Thailand (1) and Morocco (1). Overall, in 2013 these 122 plants provided work for more than 11,000 people. The corporate industrial park in Kunshan, close to Shanghai houses seven subsidiaries. In 2012, it opened 11 new subsidiaries abroad, employing around 14,000 people. Its international sales that year marked a record number of 69% of its total sales (€5.8 billion, with a 2% fall compared to the previous year). Mondragon also participated in 91 international R&D projects.
In 2014, the industrial cooperatives created 1,000 jobs, and internationalization continued with 125 production subsidiaries abroad – 3 more than the year before.
(iii)           Retail
Mondragon runs Eroski, one of the leading retail groups all over Spain and in southern France, and maintains close contacts with the French group Les Mousquetaires and the German retailer Edeka, with whom it set up the Alidis international purchasing group in 2002. The worker-owners and consumer-members participate in the co-operative's decision-making bodies and management of Eroski.[citation needed] At the end of 2013, Eroski posted a turnover of €6.6 billion, operating 2.069 stores made up of 90 Eroski hypermarkets, 1,211 Eroski/center, Caprabo, Eroski/city, Aliprox, Familia, Onda and Cash & Carry supermarkets, 155 branches of Eroski travel agencies, 63 petrol stations, 39 Forum Sport stores and 221 IF perfume stores. In southern France Eroski had 4 hypermarkets, 16 supermarkets and 17 petrol stations, and 4 perfume stores in Andorra.
Retail includes the food group Erkop, for catering, cleaning, stock-breeding, and horticulture with Auzo Lagun, a co-operative in group catering and cleaning of buildings and premises, and integrated service in the health sector. In 2008, worker-members voted to expand the cooperative transformation to the retail group as a whole, turning subsidiaries into co-operatives, and making salaried workers worker-members. This process was to be carried out over a number of years.
(iv)           Knowledge
This area has a dual focus: education-training and innovation, which have both been key elements in the development of the Corporation. Training-education is mainly linked to the dynamism of Mondragon University, the significant role that Politeknika Ikastegia Txorierri, Arizmendi Ikastola and Lea Artibai Ikastetxea play in their respective areas and the activity of the Management and Co-operative Development Centre Otalora.
Mondragon University is a co-operative university, which combines the development of knowledge, skills, and values, and maintains close relations with business, especially Mondragon co-operatives. Technological innovation is generated through the co-operatives' own R&D departments, the Corporate Science and Technology Plan, the corporation's 12 technology centers and the Garaia Innovation Park.
The 15 technology centers play a fundamental role in the development of the sectors of focus. In 2009 they employed 742 people and had a budget of €53.7 million. In 2013 its network of technology centers and R&D units provided employment for 1,700 people and the commitment to R&D&I matters amounted to 136 million Euros, 8.5% of added value. Mondragon has 479 families of Patents for Inventions, which accounts for 25% patents in the Basque Country, participating in more than 30 R&D cooperation projects at the European level.