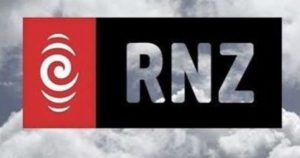 I have just received this email and I have signed the petition. I am stunned at the number of people who listen to the Concert Programme. This is a thoughtful and comforting station. No ads. No raving. Just pleasant and sensible music and conversations.
Many of you have said to me that you read my son Johnny's column. You will therefore know he often writes about his "dodgy brother-in-law". You will expect him to do all sorts of things which earn him the title of "dodgy". Well he listens to the Concert Programme all day.
Here's the email:
Dear Music Lovers,
In case you haven't heard, Radio New Zealand is replacing the Concert Programme with a new radio station "aimed for younger audience", and making their knowledgeable classical music presenters redundant by moving it to AM unstaffed.
Our Concert FM has been the ONLY radio station I would listen to, at any time of the day! This decision is clearly outrageous for many of us music lovers and damaging to our culture.
Here is the link to a petition to try stop this catastrophic event from happening, followed by another RNZ link with details of their plan.