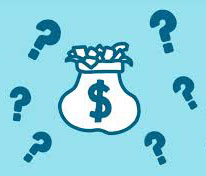 One of the casualties of neo-liberal dogma and nonsense like "lower taxes" has been the loss of expertise within the public sector. It has frustrated me time and time again to read of a yet again expensive report by one of the large accounting firms on a vast myriad of topics. These accounting firms have expanded, triffid-like, into areas which should have been the role for sensible and detached public servants.
What sparked me off was a recent review in Christchurch, by an expert, on the benefit-cost ratio which had been prepared for the Stadium in this City. Apart from some really interesting "benefits" which added up to the Stadium having a B/C ratio of .85 (which means for every dollar spent there is 85 cents of value. It's a nonsense calculation created by economists to apply questionable numbers to justify something which has often already been decided) the firm which undertook advice on this Stadium charged around $500K for their part of the exercise. What expertise did this firm have on stadium constructions and operations? They will point to their international links etc. More about the ethics of some of these links below.  It was also interesting to hear from the person undertaking the analysis (which has not been made public yet), that it was difficult to get all the data, because it was reported to be "commercially sensitive". The "commercially sensitive" party? The Rugby Union. They are the ones who are imposing their costs on us the ratepayers and taxpayers.
Let us consider these supposed valuable "international links". I have recommended before that, if you are tragic like me, you read the book "Bean Counters". It is by Richard Brooks who is a British tax inspector and investigative journalist. He is the author of books on accountancy and tax avoidance, and was a 16-year senior corporate tax inspector HMRC. He is the joint winner of two Paul Foot Awards, an annual award for investigative or campaigning journalism.
The summary of this book is described as:
The world's 'Big Four' accountancy firms – PwC, Deloitte, Ernst & Young, and KPMG – have become a gilded elite. Up in the high six figures, an average partner salary rivals that of a Premier League footballer. But how has the seemingly humdrum profession of accountancy got to this level? And what is the price we pay for their excesses?

Leading investigative journalist Richard Brooks charts the profession's rise to global influence and offers a gripping exposé of the accountancy industry. From underpinning global tax avoidance to corrupting world football, Bean Counters reveals how the accountants have used their central role in the economy to sell management consultancy services that send billions in fees its way. A compelling history informed by numerous insider interviews, this is essential reading for anyone interested in how our economy works and the future of accountancy.
Recently it was recorded in Newsroom on another scandal, this time in Germany, about the performance of EY. Here's what was reported:
The collapse of Germany's Wirecard is turning into a reputational issue globally for its auditor EY. It's way too early to compare the situation to the implosions nearly 20 years ago of Enron and its auditor Arthur Andersen, but it is the shadow hanging over this story. The FT reported on Saturday EY's auditors did not ask for evidence that OCBC Bank held cash on Wirecard's behalf for three years. OCBC is a key link in the chain of €1.9 billion of cash supposedly transferred to banks in the Philippines. Wirecard was declared insolvent on Friday after it emerged the €1.9b did not exist.
What to watch... An 'out of country' team from EY is now reviewing the German partners' 10 years of unqualified audits of Wirecard and Germany's audit review body is now investigating. Germany's Government has also called for a radical overhaul of way audits are regulated there. The EU also wants to investigate too. There are no signs yet of calls for probes into other EY audits, or of defections of clients.
Do they really compare? The difference between Enron and Wirecard at the moment is that Arthur Andersen's partner handling Enron, David Duncan, ordered the mass shredding of documents, which led to an obstruction of justice conviction that saw Arthur Andersen stripped of its accounting license for America in 2002, although clients and staff had already defected en-masse by then. So far, the main reported evidence of EY negligence is around the failure to check original documents. But watch this space. This 2011 research paper from the International Business and Economic Research journal is a useful backgrounder for younger readers.
The bottom line here? The FMA, the Companies Office, the NZX, and EY's partners, clients and staff will watch what comes out of the German and EU probes closely, along with the reporting of the FT, which broke the story last year and was accused initially of an anti-German beat up.
This week the Guardian wrote about the Financial Reporting Council in the UK's concern about the "big four" accounting firms. The Financial Reporting Council is an independent regulator in the UK and Ireland, responsible for regulating auditors, accountants and actuaries, and setting the UK's Corporate Governance and Stewardship Codes. The FRC seeks to promote transparency and integrity in business by aiming its work at investors and others who rely on company reports, audits and high-quality risk management.
Here's what was reported in the Guardian:
"We are concerned that firms are still not consistently achieving the necessary level of audit quality," said David Rule, the FRC's executive director of supervision. "While firms have made some improvements and we have observed instances of good practice, it is clear that further progress is required.
"The tone from the top at the firms needs to support a culture of challenge and to back auditors making tough decisions."
"These findings often relate to insufficient challenge of, and standing up to, management in areas of complexity and forward-looking judgment," the FRC said.
The poor report card comes just weeks after the FRC told the big four accountancy firms – EY, PwC, KPMG and Deloitte – they would have to separate their audit divisions from the rest of their operations by 2024.
Here's the link to the article: https://www.theguardian.com/business/2020/jul/14/accountancy-watchdog-attacks-poor-work-from-biggest-firms
So, my advice to elected reps is build up your in-house expertise and by-pass these expensive clip-ons. It will take time, but work toward it.