Please consider putting in a submission – help given below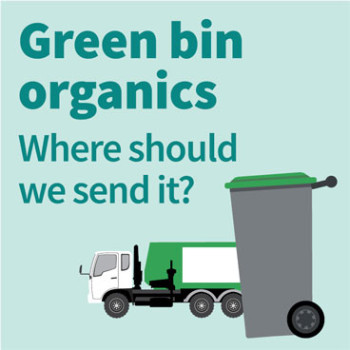 CCC is asking for submissions ono what should happen to our Green Bin organics – have your say. It is really important in my mind that
We support Bromley residents who have had to put up with so much over this and related issues.
We advocate for sustainable future focused solutions
NOTE: these are short term options to put in place until more permanent options are agreed to.
A small group of concerned people zoomed the other night to discuss this. There are five options to consider each with estimated costs, time frames and emissions attached.
All of us agreed that option 3. is not an option Continue the Organics Processing Plant at the current Bromley location with an additional outdoor screen – we could not support because of the ongoing impact on a vulnerable community.
We generally supported Option 5: Partially process mixed organics indoors at Bromley, with second stage processing done off site
very low impact on local community because it is an indoor process
6-12 mths to implement
cost – an increase in cost from $112-$144 million, .8% ncrease in rates
lowest increase in emissions overall
However we also agreed that the following need noting
we should be educating and supporting households and businesses to process their own waste in compost/worm farms/mulching so reducing waste where possible
We should temporarily divert excess waste/open air composting materials to North Island or Kate Valley while Option 5 is being implemented. So we do not have another summer season of stench for Bromley
Waimakariri 5000T should be first priority diverting to Kate Valley as smaller trip