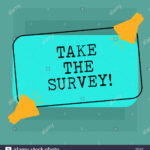 Does anyone want to take part in an amazing survey on wellbeing in central Christchurch for a Masters in Planning student from the University of Otago.
He's in Christchurch to do his fieldwork for his thesis "Planning for well-being in Central Christchurch".
He's got a survey and will be doing some interviews. Please contribute to his research by completing the survey and sharing the link with your networks.
https://otago.au1.qualtrics.com/jfe/form/SV_3JfuWHs3Ekh287Q
Qualtrics Survey | Qualtrics Experience Management
https://otago.au1.qualtrics.com/jfe/form/SV_3JfuWHs3Ekh287Q?fbclid=IwAR3QCFajxyhxOvI0TNuDbbiBORUiSlG_aNK6pNF6wXO_af3WwNM4Iugr7BA