Every few days Steven Moe does a podcast on the sort of topics which would be of great interest to Tuesday Club readers, and attendees. The latest involved Peter Wells, a Tuesday Club regular. Here is the link:
Latest Seeds Podcast episode: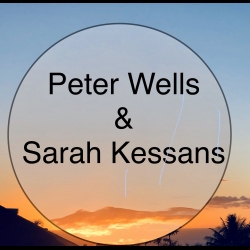 The Future of Food: A conversation between Sarah Kessans (synthetic biologist) and Peter Wells (permaculture designer and food forest creator)
This one is a bit different as it is a mash up with two former guests – Sarah and Peter discuss genetic engineering, food supplies and the future (without me being in the interview).  
The two of them have different views on genetic engineering which came out in the interviews I had with each of them.  So, I invited them back to interview each other and this is the result!